Experienced allrounder stays in Mors-Thy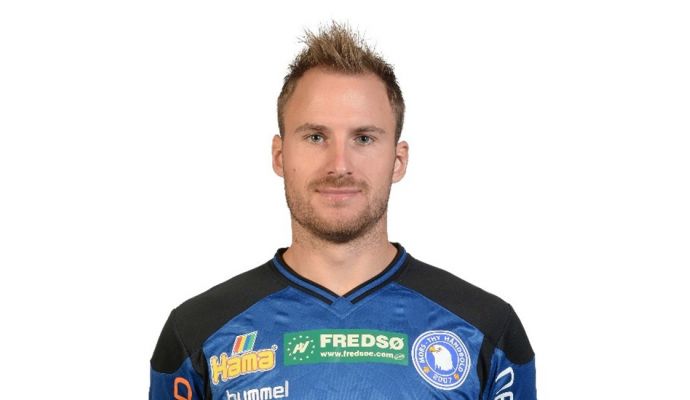 Photo: morsthy.dk
Written by: Rasmus Boysen
The 30-year-old experienced Danish allrounder, Stefan Nielsen, has extended his contract with the Danish league club Mors-Thy Håndbold with 2 years to the summer of 2019.
Stefan Nielsen plays his 2nd season in Mors-Thy Håndbold this season, and before that he played in the best Danish league in clubs as Viborg HK and Skive fH.
Administration Manager of Mors-Thy Håndbold, Henrik Hedegaard: "We are obviously very pleased to have the agreement with Stefan in place - an agreement which partly helps to create continuity in the squad and also signals that we want to reward the industriousness and dedication. Stefan's performance this season speaks for itself, and we know that we in Stefan have a player, who works hard and give 100% for the team in both training and matches, and a player who can play almost any position and in both ends of the court - so he is an important part of the future of Mors-Thy Håndbold."
Stefan Nielsen: "Mors-Thy Håndbold is a good place to be. We have good facilities, the culture is good, almost familial, and the mood of our games is impressive - and helps to make it fun and motivating to play, so the choice was not that difficult for me. We have a good and balanced squad with a good match between young and old, and it will be exciting with new inspiration and a new way of thinking handball with Søren Hansen next season. My ambition is first and foremost to play and contribute what I can to the team and I hope that we can remain a stable league team that surprises sometimes. Mors-Thy Håndbold has had an understanding that I still want to combine handball with my civilian job, which has also had an impact on my decision - and I now look forward to two more years in the blue shirt."