Elmgaard joins Fredericia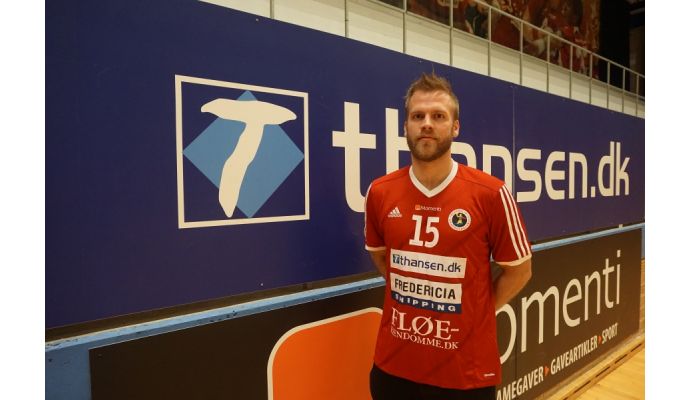 Photo: fhk.dk
Written by: Rasmus Boysen
The 28-year-old Danish line player Jimmi Elmgaard leaves the Danish League club TM Tønder and joins Fredericia HK after this season.
After 6 years in the promoters of the Danish League TM Tønder, has the Danish line player Jimmi Elmgaard decided to sign a contract with the ambitious club of the Danish 2nd League, Fredericia HK.
"It is a strong line player and an extremely talented defensive specialist, we get to the club. I am pleased to see Jimmi on our team. Jimmi has also played several years of handball at the highest level, so he knows what it takes and are used to take the lead," said board member of Fredericia HK, Thomas Larsen, to the website of Fredericia HK.
"I'm really looking forward to playing in Fredericia. I've always enjoyed coming to the club, follow it and know that it is a tradition club who is ambitious. I think that the club has an exciting plan for the future and that I could be a part of this, makes me proud. I have been very happy to play in TM Tønder, but I look forward to continuing my handball adventure in Fredericia HK," says Jimmi Elmgaard.
In contrast to Jimmi Elmgaard the current line player of Fredericia HK, Anders Munch, retires after this season.
Jimmi Elmgaard has previously played in the Danish clubs KIF Kolding, GV Ejby-Middelfart and SønderjyskE.
As a replacement for Jimmi Elmgaard on the line player position TM Tønder has already signed the 19-year-old Danish youth national player of Skjern Håndbold, Emil Bergholt.
Besides Jimmi Elmgaard Fredericia HK has also signed another Danish League player, the Danish playmaker of Århus Håndbold, Frederik Krarup.