Eggert continues in Tønder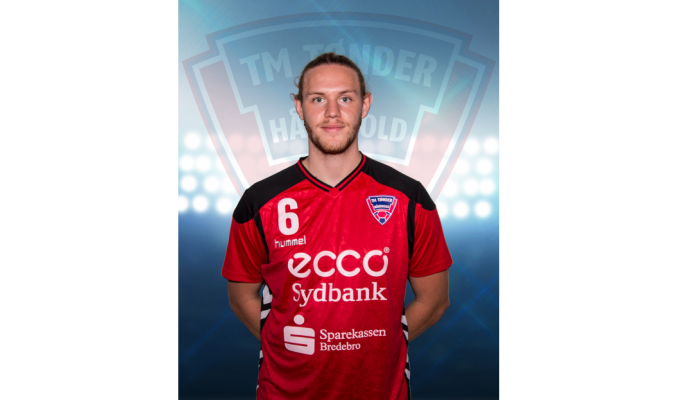 Photo: tmth.dk
Written by: Rasmus Boysen
The promoters of the Danish League, TM Tønder, has extended the contract with Oliver Eggert.
The 21-year-old Danish left back Oliver Eggert has extended his contract with the Danish League club TM Tønder for another year to the summer of 2018.
TM Tønder Håndbold are very pleased to announce that Oliver Eggert has extended contract with the club. About the contract extension the Sports Manager of TM Tønder, René Hamann Boeriths, states the following in a press release:
"I am extremely pleased that Oliver has decided to extend his contract with TMT. Oliver has developed into a bearing play of TMTønder. Despite his relatively young age, Oliver has shown enormous qualities in both defense and attack. And he will surely continue his positive development. Oliver is and will be an important piece for TM Tønder."
Oliver Eggert is also happy that it has been possible to extend the contract with TM Tønder:
"I am super happy to have been given the opportunity to extend my contract here in Tønder. It's a great team with a lot of young guys who have a good time together, love to come to training and give everything. In addition, it is also a club with a lot of support outside the court, which we really appreciate. The fan club is with us everywhere and always support the team though sometimes it may look tough. I look forward to another year in the red sweater with lots of development and hopefully another year in the league. Together we are strong."
Oliver Eggert has also played in the Danish League for SønderjyskE. His older brother, Ulrik, also plays in TM Tønder.