
08:45 02-September-2017
Bodø extends 4 contracts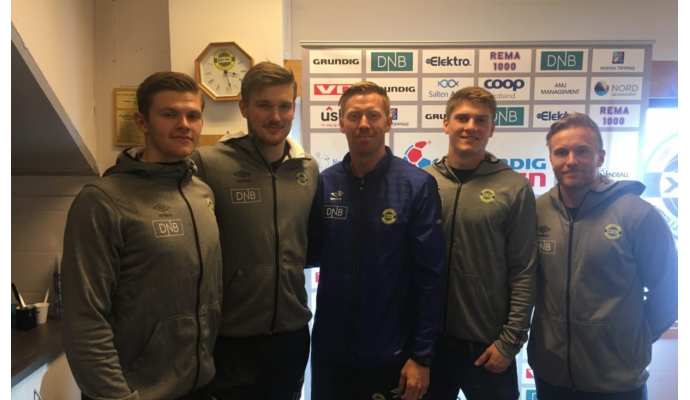 Photo: http://bodoe.topphandball.no/
Written by: Rasmus Boysen
The Norwegian League club Bodø HK has extended the contracts with four players.
The 25-year-old Norwegian line player Endre Langås, the 23-year-old Norwegian left back Henrik Bielenberg and the 19-year-old Norwegian left back Vetle Rønningen have decided to extends the contracts with two years, while the 24-year-old Norwegian right back Erlend Sund has extended his contract with 3 years.
The head coach of Bodø HK, the former Norwegian national player Børge Lund, is very pleased with the signatures.
"It is important for continuity for our interaction. That these four have already signed a new contract are a honorary member of the job the club does. I do not think there are so many teams in Norway that have players who sign new contracts so early," he states in a press release.