Alingsås signs Swedish talent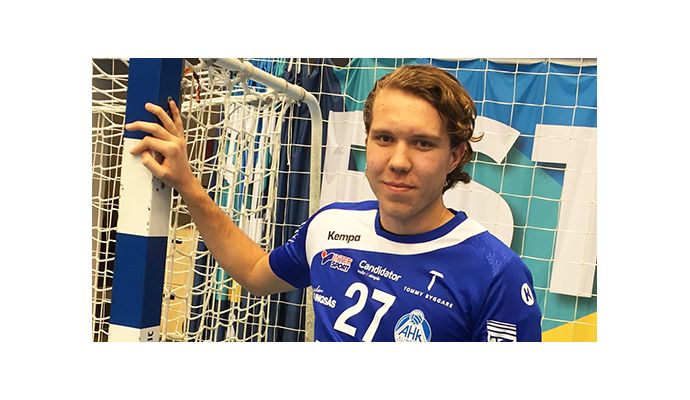 Photo: ahk.nu
Written by: Rasmus Boysen
The top club of the Swedish League, Alingsås HK, has signed a 2-year contract with the talented Swede Jacob Lundahl.
The right-handed 16-year-old Swedish back court player Jacob Lundahl has signed a 2-year contract with the Swedish top club Alingsås HK from next season to the summer of 2020.
"Developmentally, there is no better club to go to. Alingsås is a fantastic city that breathes very much handball and the development opportunities are huge. The team is one of the best in the country and it will be fun to play there," the 200 centimeters tall and 100 kilograms heavy states in a press release.
Jacob Lundahl joins Alingsås HK from the League rivals HK Aranäs. Alingsås HK's coach Mikael Franzén, who started his career in HK Aranäs himself, is pleased with the new signing: "Jacob is a man for the future with his shot, game spirit and play as a defense player. We are so glad that another talent chooses to come to us."
Club Manager Christer Mårtensson: "That many of the biggest talent in Swedish handball in recent years have chosen to come to Alingsås is a good signing for our club. Jacob is a player who has both the size, the technique and the game understanding to be as good as possible."