Jaanimaa leaves Lübbecke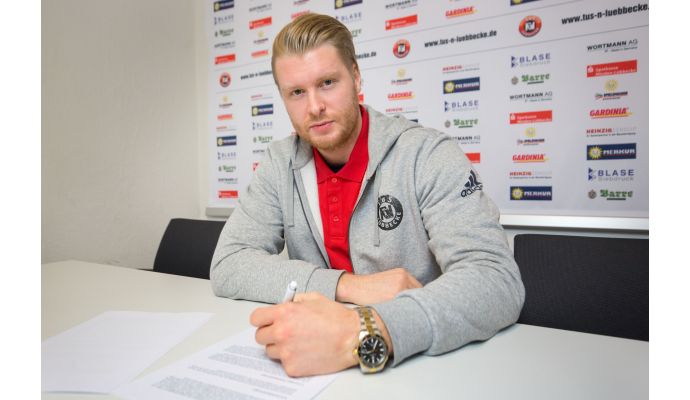 Photo: http://tus-n-luebbecke.de
Written by: Rasmus Boysen
The Estonian national player Dener Jaanimaa leaves the German 2. Bundesliga club TuS N-Lübbecke.
After this season the German club with proud traditions, TuS N-Lübbecke, must look for a new right back. The Estonian right back Dener Jaanimaa and the 2. Bundesliga club have due to a mutual agreement decided to terminate the contract, which originally ran until the summer of 2021, after this season two years early.
The 29-year-old Estonian national player came to Germany from the Swedish club LIF Lindesberg in 2011. He has played in EHV Aue, ThSV Eisenach, HSV Hamburg, THW Kiel, MT Melsungen and since 2018 in TuS N-Lübbecke.
Earlier this week TuS N-Lübbecke decided to terminate the contract of the head coach Aaron Ziercke with immediate effect (READ MORE HERE).