Bannour loaned to Al-Noor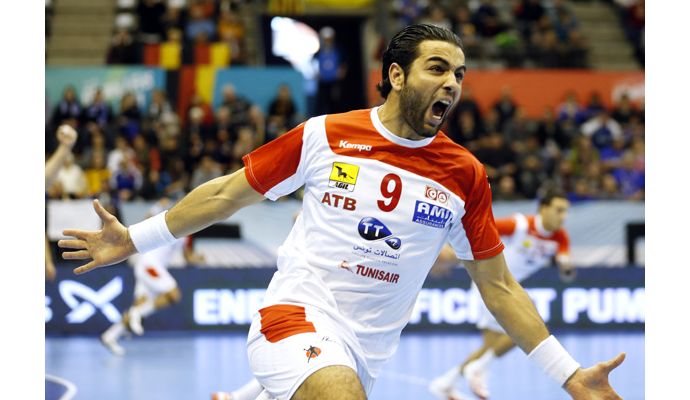 Photo: ihf.info
Written by: Rasmus Boysen
One of the best Tunesian players, Amine Bannour, has been loaned out from his current Tunesian club Club Afracain to the Saudi club Al-Noor to participate in the Asian Champions League.
From October 29 to November 5 is the Asian Champions League to be held in the capital of Jordan, Amman. One of the favourites for the title, Al-Noor, has reinforced the roster with the experienced Tunesian right back, Amine Bannour.
Amine Bannours current club, Tunesian Club Afracain, has agreed to release the player for 25 days.
Amine Bannour is one of the best Tunesian players of the decade. He has played 106 caps and scored 309 goals. He won the African Championship with Tunesia in 2012 and participated in the Olympics in 2012 and 2016 and in the World Championship in 2013. The 26-year-old right back won furthermore bronze at the U21 World Championship in Greece.
He has previously helped a Saudi club. In 2012 he participated in the Super Globe with Mudhar Club.
In 2015 the Asian Club League Handball Championship was won by Lekhwiya of Qatar. Al-Noor finished 3rd.
The groups of the 2016 edition:
Group A:
El-jaish (QAT)
Al Ahli (JOR)
Al-Jazeera (UAE)
Oil & Gas Club (IRI)
Group B:
Lekhwiya Club (QAT)
Al-Ahli Club (BRN)
Al-Noor (KSA)
Ahli Sedab (OMA)