Nîmes signs French youth national player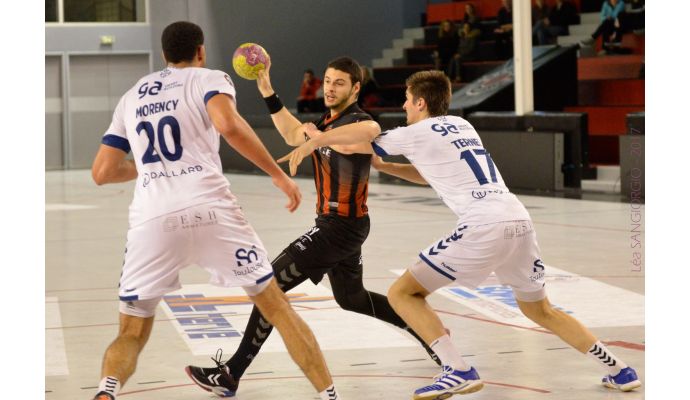 Photo: hand-ivry.org
Written by: Rasmus Boysen
The French youth national player Elohim Prandi leaves the French League club US Ivry to join the League rivals USAM Nîmes after this season.
It is the French handball website Handzone.net which reports the news. US Ivry wanted to keep Elohim Prandi, but the 18-year-old French left back decided otherwise. Instead the French youth national player signed a 4-year contract with USAM Nîmes from next season to the summer of 2021.
"Very sincerely, I think I made the best choice. I just wanted to change the air, the living environment and to leave the Paris region. I always had a little heart for Nîmes, in addition, Franck Maurice (the coach of the USAM Nîmes, ed.) is part of my family. He has always been kind to me and I think he can give me a little bit more progress," the talented French left back stated to Handzone.net.
According to the article of Handzone.net the French League club PAUC Handball also offered a contract to the coveted young left back.