Belgian national player to Cesson-Rennes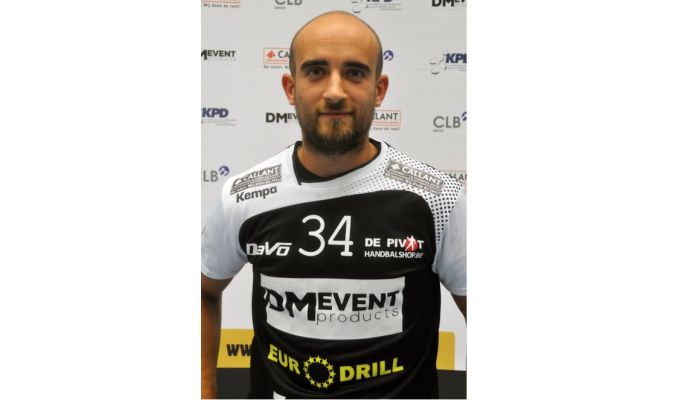 Photo: callant-tongeren.be
Written by: Rasmus Boysen
The Belgian playmaker of United HC Tongeren, Arber Qerimi, has signed a 3-year contract with the French league club Cesson-Rennes Métropole HB from next season to 2020.
Press release from Cesson-Rennes Métropole HB
Cesson-Rennes Métropole HB is pleased to welcome Arber Qerimi, playmaker of the Belgian national team!
Currently the United HC Tongeren (Belgium), the Belgian playmaker (25) has signed a three-year contract with Cesson-Rennes Métropole HB.
The Belgian national player, Arber Qerimi was part of the last selection of Yérime Sylla (both Belgian national coach and head coach of Cesson-Rennes Métropole HB, red.) to face the French team on November 6th. "The Red Wolfs" managed to put the French team in difficulty by losing on a score of 38-37. After Jef Lettens, the CRMHB will count on a new Belgian in its ranks.
> PRESENTATION
Name: QERIMI
First Name: Arber
Belgian nationality
Age: 25 years old
Born on: 22 December 1990
Size: 1.80 m
Weight: 78 kg
Position: Playmaker
> CAREER
Current club: United HC Tongeren (Belgium)
25 caps with the Belgian team (40 goals)
> REACTION
Yérime Sylla:
"Arber and I have been working together in the Belgian national team since 2011. He is a player who is progressing from year to year and he has all the talent to bring a plus to our club. We are happy to have Arber among us from next season."