Weinhold is out of the WC!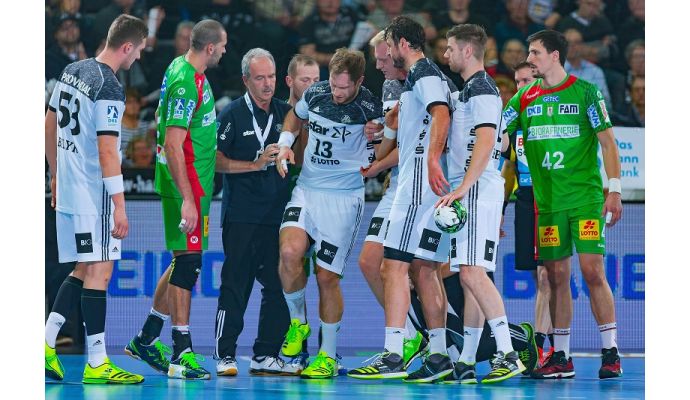 Photo: thw-handball.de, Sascha Klahn
Written by: Rasmus Boysen
In yesterday's Bundesliga game in Kiel between THW Kiel and SC Magdeburg, which the home team won 28-24 (17-8), the German national player Steffen Weinhold was seriously injured.
Already in the initial phase of the game Steffen Weinhold was so badly injured. that he could no longer participate. After nearly five minutes, Steffen Weinhold fell to the ground after a two-man fight with Nemanja Zelenović in the attack. He was treated for minutes on the field and left the Arena supported by THW Kiel team physician Dr. Detlev Brandecker.
You can watch the episode here.
Today a MRI examination will reveal the severity of the Weinhold injury at his right leg.
The national coach of Germany, Dagur Sigurdsson, today has announced his initial squad for the World Championship, where the European champion is among the favorites. Steffen Weinhold is out.
Also Christian Dissinger, Hendrik Pekeler and Fabian Wiede have backed out of the championship in France.