The goalkeeper situation in Hannover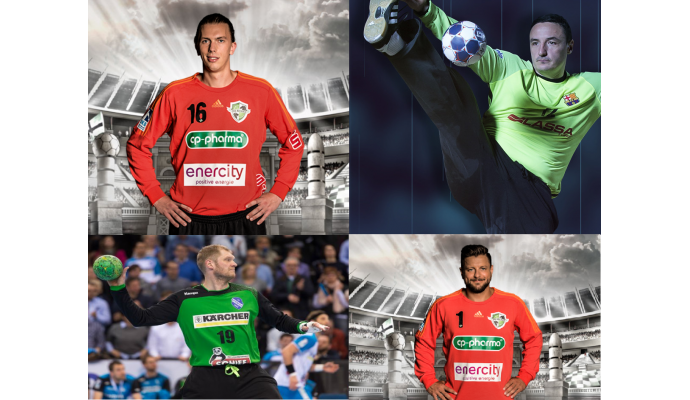 Photo: dierecken.de, fcbarcelona.com, tvb1898.de
Written by: Rasmus Boysen
The German website neuepresse.de has looked at the goalkeeper situation in the German Bundesliga club TSV Hannover-Burgdorf.
The transfers rumors about TSV Hannover-Burgdorfs goalkeeper giant Malte Semisch (208 centimeters) are getting hotter. Already in the beginning of the month we wrote about the rumor (read more here). According to information from HAZ and Neue Presse, Semisch spoke with both clubs about his future - and has now decided to move to Füchse Berlin.
The new contract has allegedly already been signed. Only the official announcement of the change is pending. At the same time, TSV Hannover-Burgdorf will allegedly extend the contract with the other goalkeeper Martin Ziemer (34), whose contract expires in the summer.
"It always depends on both sides for a decision. But I know what I have at the club, and the club knows what it has on me. We are in talks, but currently there is nothing to report. Of course I hope that we can clarify the subject quickly. I like to play here. We have already experienced a lot together. This is currently going well. It's fun, even with the current coaching team," the experienced German goalkeeper states to neuepresse.de.
A candidate to be the successor of Malte Semisch in Hannover is according to neuepresse.de Borko Ristovski. The 35-year-old has previously also been rumored to Füchse Berlin (read more here). Another candidate according to the website: TVB 1898 Stuttgart goalkeeper Johannes Bitter (35). He has previously been rumored to THW Kiel as replacement for Andreas Wolff (read more here).
"There are not many goalkeepers in Europe who have the level we are looking for and are also affordable," says managing Director Benjamin Chatton to neuepresse.de.