Svan stays in Flensburg to 2020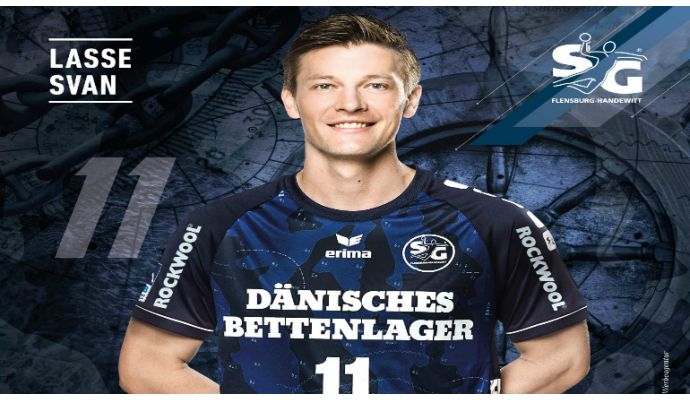 Photo: sg-flensburg-handewitt.de
Written by: Rasmus Boysen
Lasse Svan extends his contract with SG Flensburg-Handewitt to the summer of 2020.
Directly before the beginning of today's match in the Champions League between SG Flensburg-Handewitt and the Spanish top club FC Barcelona, there was a good news for all fans of the North German club. Under raging applause revealed SG-manager Dierk Schmäschke a 3-year contract extension with the Danish national player, Lasse Svan.
The 33-year-old Danish right winger, who came to the North German top club from GOG in 2008, had, before the contract extension, a contract with the "Dane club" SG Flensburg-Handewitt, which expired at the end of the season.
Fact box:
Name: Lasse Svan
Date of birth: 31.08.1983
Nationality: Danish
Positon: Right wing
Caps: 166 (369 goals)
Clubs:
1995–2002: Sierslev HK, Denmark
2002–2008: GOG, Denmark
2008–:SG Flensburg-Handewitt, Germany