Radivojevic to Rhein-Neckar Löwen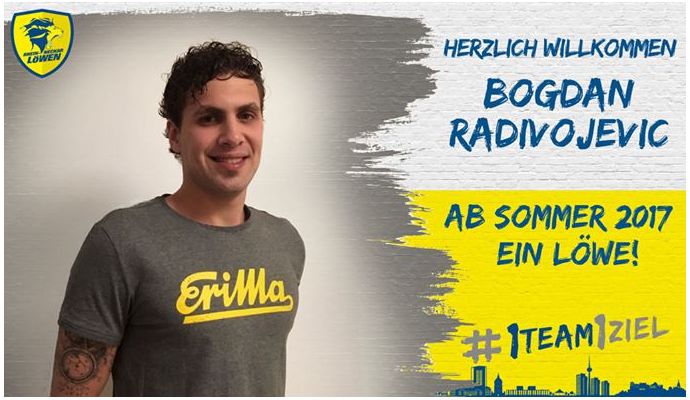 Photo: rhein-neckar-loewen.de
Written by: Rasmus Boysen
Bogdan Radivojevic has signed a 2-year contract with Rhein-Neckar Löwen.
Bogdan Radivojevic and Marius Steinhauser swap clubs from next season. While the current right wing of Rhein-Neckar Löwen, Marius Steinhauser, long ago was published as new player of SG Flensburg-Handewitt, has Rhein-Neckar Löwen now also published the successor of Marius Steinhauser. It is the current right wing of just SG Flensburg-Handewitt, Bogdan Radivojevic, who has signed a 2-year contract.
The 24-year-old Serbian national player Bogdan Radivojevic is happy for the agreement:
"After four years and a successful time in Flensburg, I am looking forward to wearing the jersey of the Rhein Neckar Löwen from summer, and I would like to contribute with my part to the fact that the lions will also play successful handball and compete for titles in the next few years," the Serbian right wing states in a press release from Rhein-Neckar Löwen.
The Danish head coach of Rhein-Neckar Löwen, Nikolaj Jacobsen, looking forward to the cooperation:
"With Patrick Groetzki and Bogdan Radivojevic, we are very well placed for the next season with two national players, and I look forward to working with Bogdan."
Bogdan Radivojevic has played 12 caps and scored 17 goals for the Serbian national team. In 2014 he won the Champions League with SG Flensburg-Handewitt.