Great news for Sweden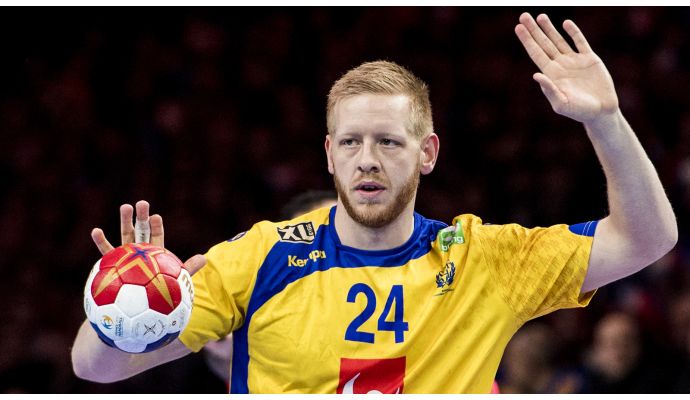 Photo: Handbollslandslaget.se
Written by: Rasmus Boysen
The Swedish national team gets the important playmaker Jim Gottfridsson ready for the upcoming European Championship in Croatia in January.
The Swedish newspaper Aftonbladet learns, that the 25-year-old back court player of SG Flensburg-Handewitt, Jim Gottfridsson, is on his way back from his foot injury and gets ready for the European Championship.
It was September 3rd that the accident occurred to the game engine of the Swedish national team, Jim Gottfridsson.
In a Bundesliga match versus Rhein-Neckar Löwen, an opponent landed straight into Gottfridsson and his ankle took the bang. Gottfridsson was operating and the verdict resulted in four months' absence and thus he would be ready just before the European Championships, which will start on January 12th.
The last part of the rehab of the Swedish playmaker took place in Ystad, Sweden with his friend and physiotherapist Jesper Lindgren, who works with SG Flensburg-Handewitt.
"Jim is back in Flensburg now and will start training with the team next week. Then there is an escalation of one to three weeks before playing matches. He has not had any setbacks and nothing indicates that he is likely to get anything either. It looks great," says Lindgren to Aftonbladet. This means that Gottfridsson will make a comeback in a couple of weeks and will have several matches with his North German club before the launch of the European Championship on January 2.



READ MORE HERE.

The 25-year-old's significance for this national team can not be overestimated.
"It's not just his handball qualities that are important to us. He is a driving force in the group who loves to win. He is incredibly professional in training and it is very fun to work with him. To me he has been invaluable during this first year as the national coach by the achievements he delivered both in the World Championship and the qualifying matches we played, " says the Swedish national head coach Kristjan Andrésson to Aftonbladet.
Jim Gottfridsson extended his contract with SG Flensburg-Handewitt to the summer of 2020 in April (read more here).
See the European Championship 2018 injury list here.
Sweden is in Group A at the European Championship, but the venue has problems. Read more here.