Celje extends with player from 2000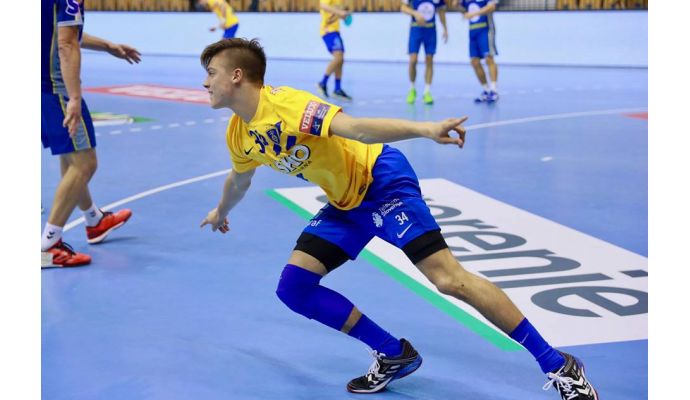 Photo: rk-celje.si
Written by: Rasmus Boysen
The Slovenian champions RK Celje has extended the contract with the talented Slovenian playmaker Domen Makuc.
RK Celje has extended the cooperation with the 17-year-old Slovenian youth national player Domen Makuc, who is considered as one of the most talented playmakers of Europe, with 3 years to the summer of 2020.
Domen Makuc became the first millennium player (a player born in 2000 or later), who entered the Champions League.. In the season 2014/15, Makuc moved to RK Celje from RK Jadran Hrpelje-Kozina.
"I am very glad that I will continue to be a member of RK Celje, who I joined three years ago. Even then, this was a big step that proved to be correct, as Celje is an ideal environment for the development of young players, in my opinion, even the best in Europe. It is up to me to now justify the trust that was shown to me by membership in the first team and the extension of the contract. I know that a lot of work is still waiting for me, but I look forward to it and I believe that I will fulfill the expectations of Celje and head coach Branko Tamše. "