
17:47 03-September-2016
Rumor: Vugrinec back to Macedonia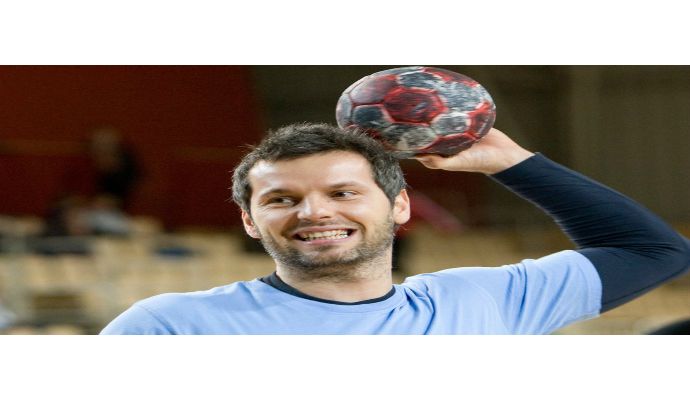 Photo: bssmanagement.com
The 41-year-old right back is linked to the promoted Macedonian club HC HJS Rabotnik Bitola.
According to the Macedonian site 24Rakomet.mk is the Slovenian/Macedonian right back Renato Vugrinec close to signing a contract with the ambitious Macedonian newcomers HC HJS Rabotnik Bitola.
Last season the experienced right back played in the Israeli club Maccabi Rishon LeZion. From 2012 to 2015 he played in another Macedonian club, RK Metalurg. At that time he also became Macedonian citizen. He reached only 4 national caps for Macedonia.
Previous he had a long national team career with Slovenia, where he played 187 caps and scored 616 goals. He has played in European top clubs as RK Celje, SC Magdeburg, Portland San Antonio and HSV Hamburg.
Renato Vugrinec is one of the greatest players of the season without a contract. See the free agent list of 2016/17 here.
Fact box:
Name: Renato Vugrinec
Nickname: Vugi
Date of birth: 09.06.1975
Nationality: Slovenian/Macedonian
Position: Right back
Height: 196 cm
Weight: 96 kg
National caps:
Slovenia: 187 (616)
Macedonia: 4 (7)
Clubs:
–1997: MRK Drava Ptuj, Slovenia
1997–2004: RK Celje, Slovenia
2004–2006: SC Magdeburg, Germany
2006–2009: SDC San Antonio, Spain
2009–2010: RK Celje, Slovenia
2010–2011: Al Sadd, Qatar
2011–2012: HSV Hamburg, Germany
2012: RK Maribor Branik, Slovenia
2012–2015: RK Metalurg, Macedonia
2015: Lekhwiya, Qatar
2015–2016: Maccabi Rishon LeZion, Israel