
12:00 27-September-2017
Rumor: Petrus to Barca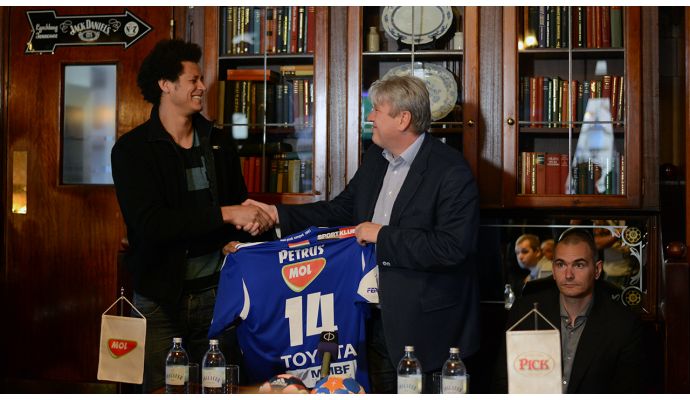 Photo: pickhandball.hu
Written by: Rasmus Boysen
According to Handball-Planet the 28-year-old Brazilian national player Thiagus Petrus joins FC Barcelona next season.
According to the handball website Handball-Planet has the Spanish champions FC Barcelona signed a contract with the 28-year-old Brazlian defense specialist of the Hungarian top side Pick Szeged starting from next season.
Thiagus Petrus arrived in Europe in 2012, where he moved from the Brazilian top club Esporte Clube Pinheiros to the Spanish top club Naturhouse La Rioja. In 2015 he joined Pick Szeged.
The 28-year-old Brazilian left back has played 110 caps and scored 182 goals for the Brazilian national team, with whom he participated in the Olympics 2016 at home ground.