Michał Szyba out of the WC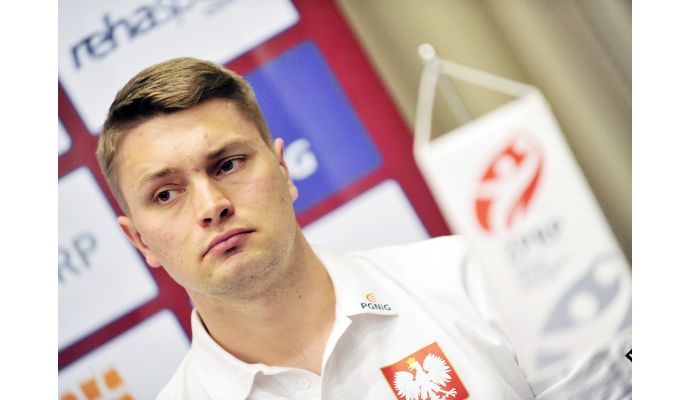 Photo: zprp.pl
Written by: Rasmus Boysen
The 28-year-old Polish national player of the Swiss champions Kadetten Schaffhausen, Michał Szyba, has torned his Achilles tendon and is out for six months!
The bad news continues for the Polish national coach, Talant Dujshebaev, who recently extended his contract to after the Olympics in Tokyo in 2020.
After great players as Slawomir Szmal, Karol Bielecki and Krzysztof Lijewski has backed out of the national team, now also the successor of Krzysztof Lijewski on the right back position, Michał Szyba, is out of the World Championship in France in January.
The 28-year-old right back, who moved from Slovenian RK Gorenje Velenje to Swiss Kadetten Schaffhausen this summer, torned his Achilles tendon in the 10th minute at the Champions League match against Orlen Wisla Plock in Schaffhausen in a solo accident.
There awaits him now an injury break of at least 6 months.
See the World Championship injury list here.