Ristanović has found his new club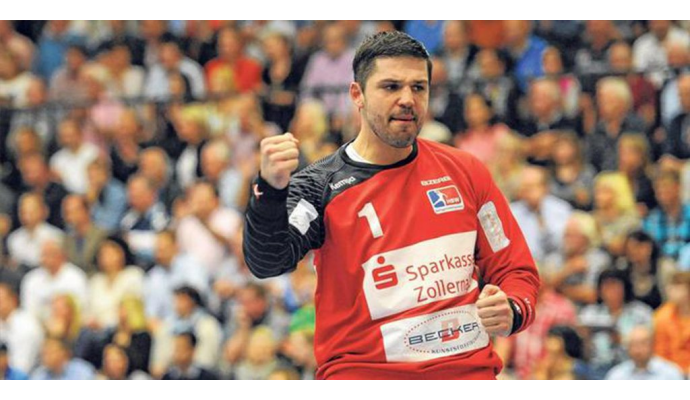 Photo: chamberysavoiehandball.com
Written by: Rasmus Boysen
The 33-year old Montenegrin national goalkeeper Radivoje Ristanović has signed a 1+1-year contract with the Hungarian club Balatonfüredi KSE.
Ristanovic, who on December 2 celebrates his 34th birthday, began his career in the Serbian club RK Partizan, and has played in several clubs as RK Vojvodina, RK Lovcen, BM Teucro, Ademar Leon and San Antonio in Spain, Qatar's Al-Ahly, HBW Balingen-Weilstetten in Germany. In January he left Balingen to sign a contract for the rest of the season with the French club Chambery Savoie.
Although he was not originally on the list of Ljubomir Obradovic for matches of Montenegro against Sweden and Russia in qualifiers for the European Championship 2018 in Croatia, Radivoje Ristanović was subsequently invited because of problems with the paperwork of goalkeeper of Slovenian RK Maribor Branik, Mile Mijušković.
The reason why the experienced goalkeeoer was not among the 16 names in the first place, was that he did not have a club, but now this problem is solved. He has signed a contract with the Hungarian club Balatonfüredi KSE.
Since March last year he has been a member of the national team of Montenegro, with whom he participated at the European Championships in January in Poland.