Morawski signs contract to 2020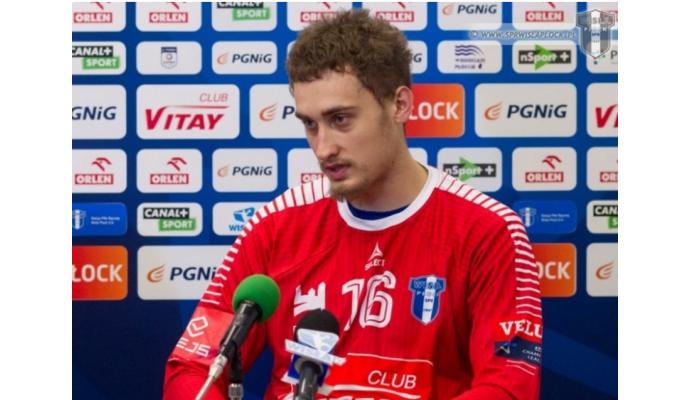 Photo: sprwislaplock.pl
Written by: Rasmus Boysen
Wisła Płock and Adam Morawski have signed a new agreement to the summer of 2020.
The 22-year-old Polish goalkeeper Adam Morawski stays long-term in the Polish top club Orlen Wisła Płock. The promising goalkeeper, who came to Plock from SMS Gdańsk in 2013 and was lend to Pogoń Szczecin in 2015, has extended his contract with 3 years to the summer of 2020.
The talented goalkeeper is already a part of the Polish national team and made 10 appereances at the World Championship in France in January.
"Adam is a goalkeeper to invest in. In the future he can be very strong not only in our goal but also for the national team, so the extension of the contract with him for three years is logical. We are very hopeful for his development, but also he must present the highest level in the goal. This season he has already done it in several matches and should now strive to stabilize his form," says head coach Piotr Przybecki in a press release from Orlen Wisla Plock.
"It was not an easy decision, but after thinking about it, I know it's the best. I believe that in Plock I will be able to further develop. I get a chance from the coach to play and he sees me in his team. It was an important factor to tie up with Wisla Plock for three consecutive years. My goal for this period is to constantly improve my skills. I have the opportunity to gain experience in European handball, both in the club and in the national team. The coach believes in me, and I want this opportunity to be used to the maximum," Adam Morawski stated.
Adam Morawski has so far played 66 matches in the colors of Wisla Plock.
After this season the Spanish 1st goalkeeper of Orlen Wisla Plock, Rodrigo Coralles, leaves the club and join the French powerhouse Paris Saint-Germain (read more here).