Mirkulovski continues in Wetzlar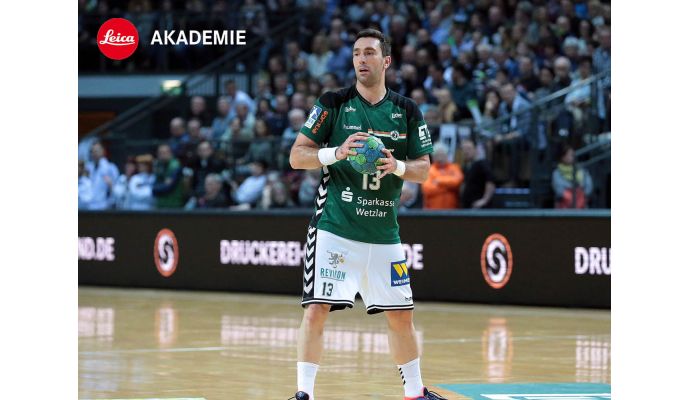 Photo: hsg-wetzlar.de
Written by: Rasmus Boysen
The 34-year-old Macedonian playmaker Filip Mirkulovski has extended his contract with HSG Wetzlar to the summer of 2019.
Press release from HSG Wetzlar:
The HSG Wetzlar continues to set the course for the future and has extended the contract with playmaker Filip Mirkulovski prematurely for another year until 30 June 2019. The 34-year-old Macedonian changed from TSV Hannover-Burgdorf to Mittelhessen in July 2015 and will play his fourth season for the green-whites from next summer.
"Filip is a nerve-racking leader, an absolute model and a great personality", Wetzlar's coach Kai Wandschneider is delighted with the premature contract extension. "He enjoys a tremendous reputation among our managers and his team-mates, and with his numerous international experience is an important player of our game. His position for the team is great! That is why I am very happy that Filip will wear our green-white jersey in the coming season. It's just fun to work with him! "
Filip Mirkulovski is also happy to play another season for HSG Wetzlar in the DKB Handball Bundesliga: "My family and I have a really nice time here in Wetzlar and we feel incredibly well. Our team is a conspiratorial community and a great collective, which is also the main reason for our good results. Last season we achieved a great success, which showed what is possible here in Wetzlar and this season we want to reach the maximum again together with our sensational fans. I love the atmosphere at our home games in the Rittal Arena, our fans are the best '8th man' in the whole league, they always give us extra adrenaline, it's just fun and an honor to play for HSG Wetzlar."
With Filip Mirkulovski, Maximilian Holst, Alexander Hermann, Olle Forsell Schefvert, Stefan Cavor, Anton Lindskog, Kristian Björnsen, Till Klimpke, Hendrik Schreiber and summer newcomer Lenny Rubin currently 10 players have a contract in the Wetzlar squad from next season. "With all the other players, we are in talks about the sporting future. So that everyone know their situation at an early stage, and can concentrate fully on the Bundesliga and the Cup," says HSG Managing Director Björn Seipp.
With Jannik Kohlbacher (Rhein-Neckar Löwen) and goalkeeper Benjamin Buric (SG Flensburg-Handewitt), two players will leave the Mittelhessen in summer 2018.
The playmaker has played 126 caps and scored 315 goals for Macedonia. He is selected in the new Macedonian national squad (read more here).