Cervar signs 1-year contract with HRS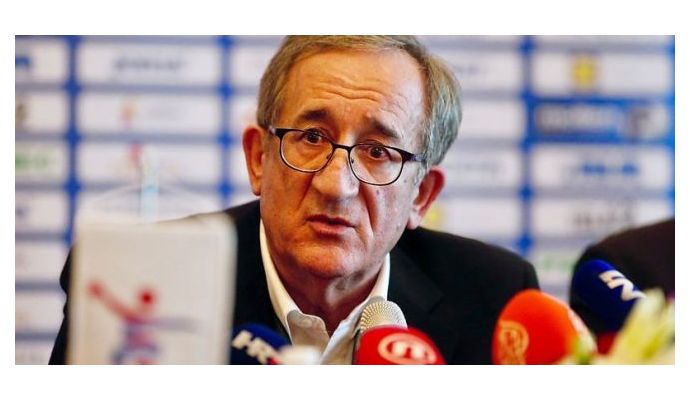 Photo: hrs.hr
Written by: Rasmus Boysen
Lino Červar has been officially presented as the new coach head coach of the Croatian national team.
The Croatian Handball Federation, HRS has on a press conference presented Lino Červar as the new national head coach of Croatia. Lino Červar has signed a 1-year contract to the summer of 2018 and "after that we will discuss further cooperation" stated the President Tomislav Grahovac on the press conference.
Lino Červar returns to the Croatian bench after seven years. In his last competition with Croatia he won a silver medal at the European Championships in Austria in 2010.
It was not revealed who'll be the members of Lino Červars coaching staff, but the squad will be announced soon confirmed Lino Červar.
The goal of the Croatian national team at the European Championship at home in 2018 according to the new head coach:
"If you do not have a goal, you do not have a vision, you do not know where you want to go. They need to believe in what I say, but also need to believe in the goal. The aim is certainly to fight for the top. To win a medal. All I would say more would be presumptuous and arrogant. The focus of our players towards the goal is very important," Lino Červar concluded.
It is not yet known for how long Lino Červar will continue as head coach of the Macedonian club, RK Metalurg.