
09:48 28-September-2017
Bomb! Cervar leaves Metalurg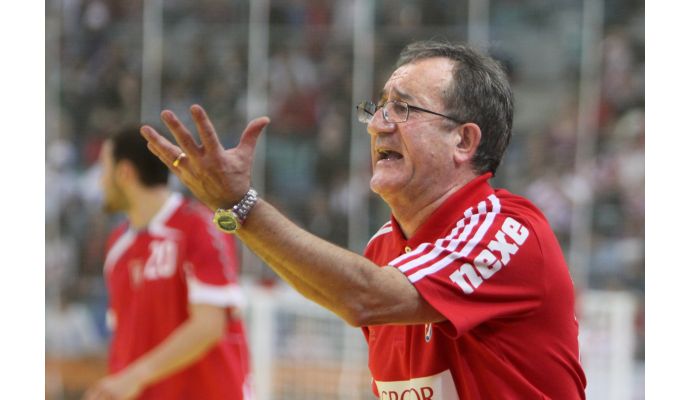 Written by: Rasmus Boysen
Lino Cervar has left the Macedonian club RK Metalurg to go to Zagreb and concentrate on the Croatian national team.
It is the Croatian newspaper Vecernji List that brings the story about the Croatian handball legend Lino Cervar.
After an unexpected defeat in Champions League against Beşiktaş in Skopje, Lino Cervar arrived in Zagreb, where he according to Vecernji List stays. The Croatian newspaper asked Lino Cervar, if it means that he'll only remain a consultant of RK Metalurg and that Aleksandar Jovic will take over the first team of the Macedonian top club.
"Do not talk about it. I'm open to all questions about the national team. Leave Metalurg at peace now. I stay in Zagreb for good. We have a lot of work and a little time. And a lot of problems. Especially in the back court where Domagoj Duvnjak is currently injured, Ivan Sliskovic, who does not have any club at all, Marko Kopljar, Domagoj Pavlovic" said Cervar, who met tuesday with his assistant coach Hrvoje Horvat for preparations.
RK Metalurg holds a press conference before the Champions League match against Sporting CP, where it expected that the cooperation between RK Metalurg and Lino Cervar officially ends.
Lino Cervar has been the head coach of RK Metalurg since 2009.