Arendal rejects offer from Russia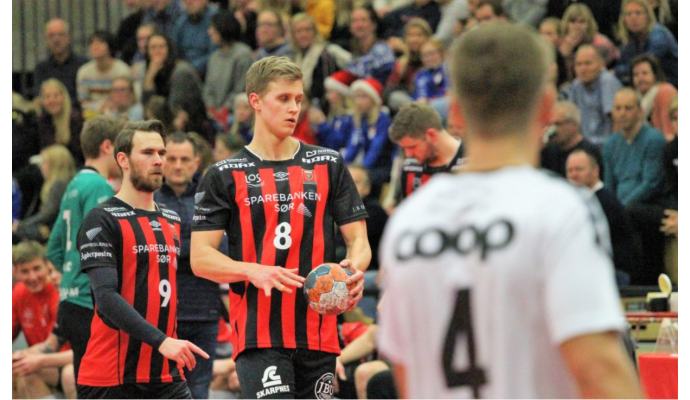 Photo: https://www.oifarendal.no
Written by: Rasmus Boysen
The Norwegian top club ØIF Arendal has rejected an offer from the Russian club Dinamo Victor.
The Norwegian top club ØIF Arendal was knock out in the 1/8-finals of the Challenge Cup by the Russian club Dynamo Victor. After the 2 matches the Russian club has contacted the Norwegians and submitted a bid on Hermann Vildalen.
"Should we have accepted the offer and if Hermann Vildalen had wanted to play in Russia, it would have been terribly good tradesmanship in very short time," comments ØIF Arendal's general manager Bjørn-Gunnar Bruun Hansen in a press release.
Hermann Vildalen is the nephew of the former Norwegian national player Preben Vildalen. The 23-year-old Norwegian left back began the season in the Norwegian club Drammen HK, before the Danish League club Ribe-Esbjerg HH bought him out of his contract with immediate effect. After a couple of months he returned to Norway on a 5½-year contract with ØIF Arendal.