
08:45 13-September-2017
Wetzlar signs Slovakian national player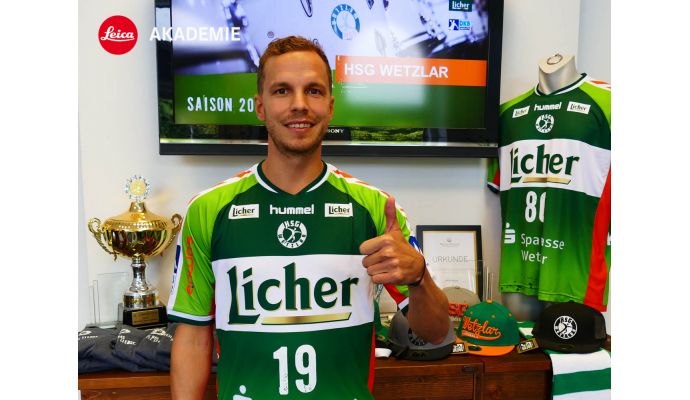 Photo: hsg-wetzlar.de
Written by: Rasmus Boysen
The German Bundesliga club HSG Wetzlar has signed a contract with the Slovakian national player Miroslav Volentics for the rest of the season.
Press release from HSG Wetzlar:
Slovakian national player signs contract until 30.06.2018 - Wetzlar was after the injury of own grown Tim Rüdiger "forced to act"
The Bundesliga club HSG Wetzlar has signed the Slovakian national player Miroslav Volentics. The right wing, who in last season in TuS Ferndorf made 151 goals, joins HSG Wetzlar with immediate effect and signed a contract until 30 June 2018, after medical checks have been passed. The 31-year-old should already be in the squad of the current table of the DKB handball Bundesliga on Thursday, during the away match of the Green-Whites at the TuS N-Lübbecke.
"After we had clarity that unfortunately we can no longer count on our own player, Tim Rüdiger, whose knee problems have turned out to be more serious, we were forced to act to find a backup for Kristian Björnsen, as his currently alone is the right wing position and this is a great risk," explains HSG Managing Director Björn Seipp. "We have meticulously explored the market over the past few weeks and Miroslav has been able to convince our coaches in a two-day trial. He was a free agent and we are glad that we could sing him for this position. Miroslav has a lot of international experience through his games in the Slovakian national team. He has proved his goal danger there and in Ferndorf and convinced us also humanly. "