Vardar signs Russian line player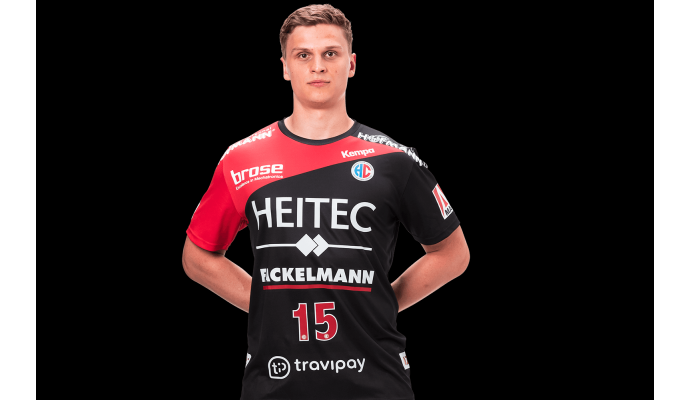 Photo: HC-erlangen.de
Written by: Rasmus Boysen
Sergej Gorpishin leaves HC Erlangen to join RK Vardar after this season.
The German Bundesliga club HC Erlangen reveals in a press release that the 21-year-old Russian line player Sergei Gorpishin has decided to leave the club, when his contract expires after this season.
The 21-year-old Russian national player has signed a contract with the Macedonian champion RK Vardar from the upcoming season, where he is destined to replace Rogerio Moraes (Telekom Veszprém).
The Sports Director of RK Vardar, the Russian handball legend Eduard Koksharov, is also head coach of Sergei Gorpishin at the Russian national team.
Gorpishin joined HC Erlangen from HF Springe in the summer of 2017.