Saarlouis signs pivot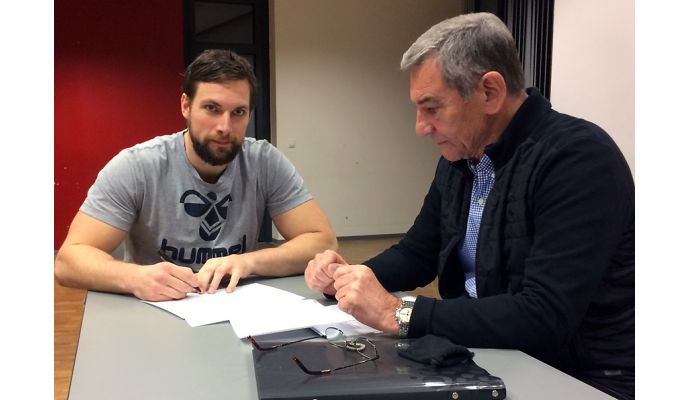 Photo: http://www.hg-saarlouis.de
Written by: Rasmus Boysen
The German 2. Bundesliga club HG Saarlouis has with immediate effect signed the German pivot Moritz Barkow.
Press release from HG Saarlouis:
Moritz Barkow new pivot
The experienced 2. Bundesliga player was active in Wilhelmshaven and Ferndorf
Saarlouis. The second Bundesliga club HG Saarlouis has responded to the long-term injury of the pivot Peter Roll and signed the 29-year-old 2. Bundesliga experienced Moritz Barkow.
"Moritz has already proved in trial training and in the 2nd league at Wilhelmshaven and Ferndorf that he can play handball. With his experience, he is a player who can help us after a settling-in period, even at short notice. He is one of the intervening and sometimes opens his mouth. We needed one like that." HGS coach Philipp Kessler was pleased about the new signing, which will replace Peter Walz until the end of the season.
Moritz Barkow played from 2009 to 2012 in Wilhelmshaven, in May 2012, he signed a contract with 2. Bundeliga promoted TuS Ferndorf. In the summer of 2015 he returned to Wilhelmshaven. In December 2016, he had a torn ACL and his contract expiring in the summer of 2017 was not renewed. Since November Barkow was active for the regional league club SG Ratingen.