Polish goalkeeper stays in the Bundesliga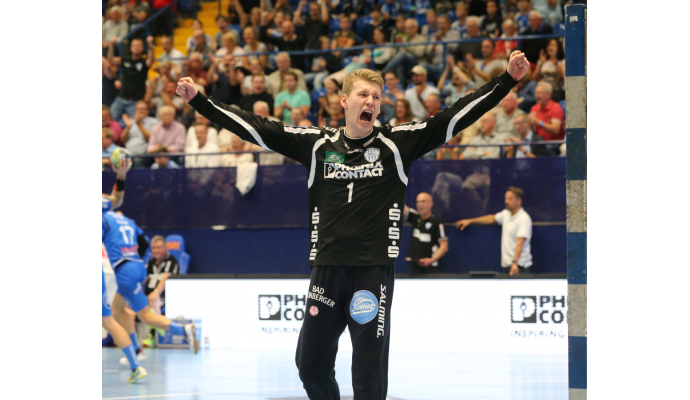 Photo: tbv-lemgo.de
Written by: Rasmus Boysen
The Polish national goalkeeper Piotr Wyszomirski extends his contract with the German Bundesliga club TBV Lemgo to the summer of 2020.
Press release from TBV Lemgo:
Piotr Wyszomirski has extended his contract with TBV Lemgo until 2020. The goalkeeper came in 2016 from the Hungarian top club Pick Szeged and is currently Polish national player.
"I am very happy that I was able to renew my contract with TBV. The atmosphere in the team is great and I hope that we can achieve a lot together in the future. My family and I are happy here, which is also a very important aspect," explains Wyszomirski his decision from a sporting and private point of view.
"In the crucial games last year, Piotr showed his potential. I am very happy that we can hold such an international top man in Lemgo," said TBV coach Florian Kehrmann.
TBV Managing Director Jörg Zereike is also convinced of the 29-year-old's continued commitment: "We have already seen in this and last season how important Piotr can be for the team and also become the match winner. We are glad to be able to rely on the working team Wyszomirski / Johannesson in the future as well. With the two we have two goalkeepers who complement each other well with their different style of play. "
With Wyszomirski, another important player is in favor of the TBV Lemgo in the long term. Tim Suton, Donát Bartók, Tim Hornke and Christian Klimek have already renewed their contracts, which guarantees the club a high level of security for future squad planning.