Rumor: Ernst to Füchse Berlin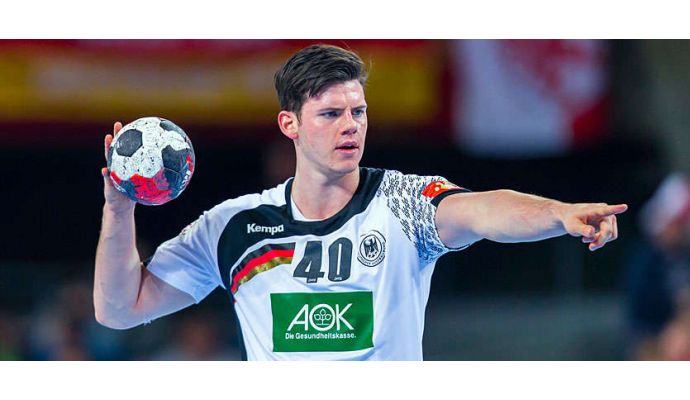 Photo: dhb.de
Written by: Rasmus Boysen
According to the German handball podcast "Kreis Ab" has Füchse Berlin signed a 2-year contract with the German national player Simon Ernst from next season.
Kreis Ab states the following on Facebook:
"Breaking news. According to our informations has Simon Ernst, at the moment injured captain of VfL Gummersbach, found a new club. From the summer of 2018 will the playmaker for at least two years wear the jersey of Füchse Berlin. The contract of the European champion with VfL Gummersbach expires after this season."
Füchse Berlin is in need of back court players from next season. While it is already clear that Steffen Fäth leaves to join Rhein-Neckar Löwen, rumors also chain Petar Nenadic together with Telekom Veszprém - maybe already in January ro replace Aron Palmarsson (read more here). The 23-year-old national playmaker Simon Ernst is destined as one of the replacements.
In June Simon Ernst was seriously injured with a cruciate ligament injury in the right knee. An injury that takes at least 6 months to recover from.
The talented playmaker started his proffesional career in TSV Bayer Dormagen but has played in VfL Gummersbach since 2014. He has furthermore played 39 caps and scored 37 goals for Germany, with whom he won the European Championship 2016 in Poland.