Marius Fuchs to HSV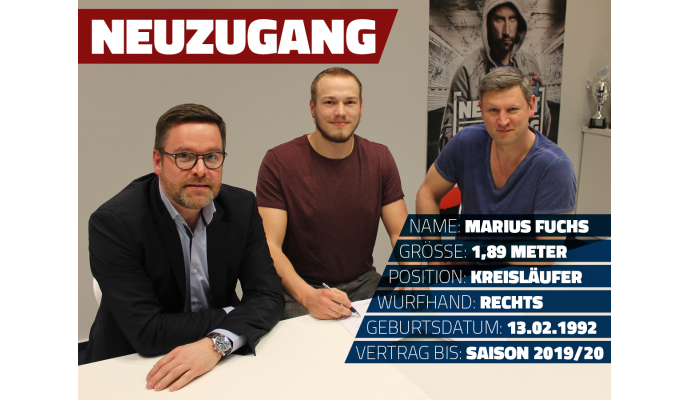 Photo: hamburg-handball.de
Written by: Rasmus Boysen
The German 3. Bundesliga club HSV Hamburg has signed Marius Fuchs.
The new handball club of Hamburg, Handball Sportverein Hamburg, which plays in the 3. Bundesliga, has signed a 3-year contract with the 25-year-old German line player, Marius Fuchs, from next season to the summer of 2020.
The current line player of the German 2. Bundesliga club VfL Bad Schwartau, states the following about the agreement:
"If you get such a chance, then you have to access. I had many good discussions with Jens Häusler in the run-up and he just convinced me. I am thrilled to be a part of this young and aspiring team and go the way with the guys. If you can see what's going on at home games, it's just madness," says Fuchs in a press release.
President of HSV, Marc Evermann, is also happy about the new commitment: "It is great that we were able to commit Marius who has experience from the 2. Bundesliga. He is a really good guy who fits both the age and the character into the team and the philosophy of the club. I'm sure we've found someone who will make a significant contribution to the success of the team."