Hübscher promoted in TBV Lemgo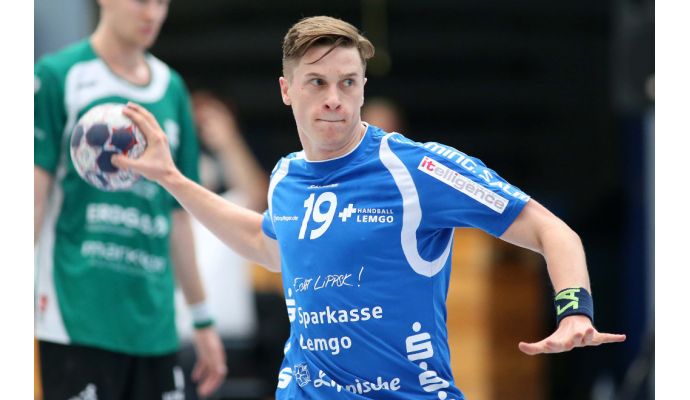 Photo: tbv-lemgo.de
Written by: Rasmus Boysen
The German left wing Robin Hübscher becomes a part of the 1st team of TBV Lemgo.
The 21-year-old German left wing Robin Hübscher, who is currently active at the Lemgoer Youngsters in the 3rd Bundesliga West, has signed a 1-year contract with TBV Lemgo from next season to the summer of 2018 and gets promoted to the 1st team.
TBV Managing Director Jörg Zereike: "The commitment of Robin Hübscher to the first team is the consistent pursuit of our training concept."
Current coach of Robin Hübscher, Christian Plesser: "Robin has developed very well over the last two years. He has a lot of shooting variants and can also cover the back positino in the defense. I am very happy for him! "
TBV Lemgo head coach Florian Kehrmann: "With his very good and constant performance at the Youngsters as well as in the Bundesliga, he has earned the next step and I am delighted that another player from the junior team can go into the Bundesliga."
Robin Hübscher: "I am looking forward to gaining experience in the Bundesliga and learning a lot of things. I want to establish myself in the team and hope to be able to play here for a few more years!"
The expiring contract of the German left wing Tom Skroblien is not extended. TBV Managing Director Jörg Zereike: "Unfortunately, we were not able to give Tom the game he needed. At his age, he needs a club in which he can collect a lot more gaming practices in order to develop further."
Source: Press release from TBV Lemgo