Borozan and Simić nationalized?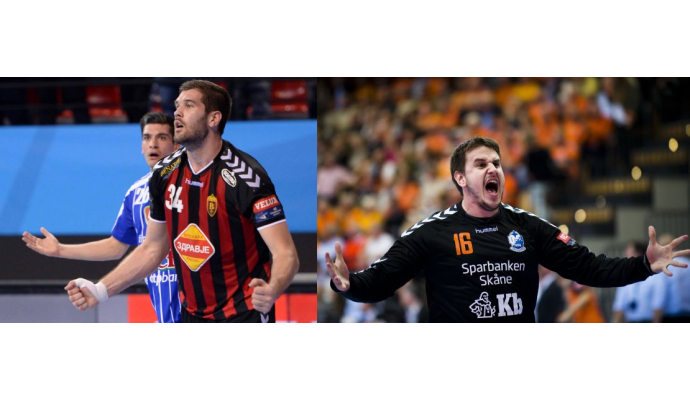 Photo: Vuko Borozan to the left (rkvardar.mk) and Nebojsa Simić to the right (ifkkristianstad.se)
Written by: Rasmus Boysen
Vuko Borozan and Nebojsa Simić has decided to end their national career for Montenegro.
Two of the greatest player of the Montenegrin national team, the 22-year-old left back of RK Vardar Vuko Borozan and the 24-year-old goalkeeper of IFK Kristianstad Nebojsa Simić, have decided to stop.
According to the Macedonian website Sportmedia.mk they both have offers from other countries, and Macedonia is allegedly the favorite to take over the two Montenegrin players.
The two players in writing informed the leaders of the Montenegrin Handball Federation that they no longer planned to wear the jersey of Montenegro, because they have offers from other national teams. That confirms the federation:
"The players Vuko Borozan and Nebojsa Simić sent a notification to the coach, the director of the national team and the president of the federation, that they would no longer compete for the national team of Montenegro, because they had offers from other national teams. It is their personal decision and the Handball Federation of Montenegro wishes them much success in their career. The colors of Montenegro will be defended by those who has Montenegro in their hearts."
Besides Montenegro is Qatar and Slovenia according to Sportmedia.mk also interested in "signing" the two players.
Nebojsa Simić played his last caps for the Montenegrin national team back in June 2014, while Vuko Borozan participated in the 2018 Men's European Championship Qualification in late 2016, which means he can not play for a new country before the end of 2019.