Birlehm replaces Blazicko in TuS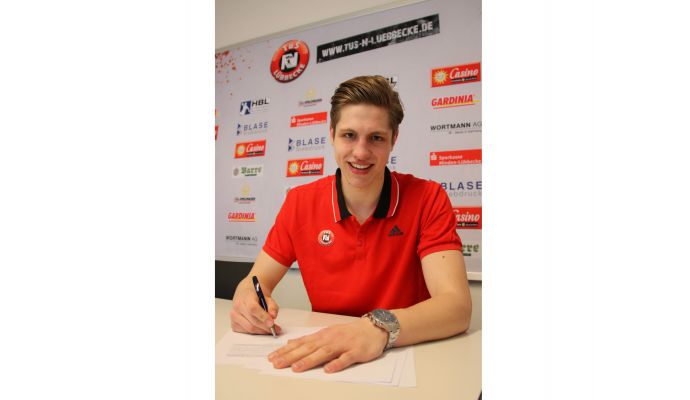 Photo: tus-n-luebbecke.de
Written by: Rasmus Boysen
The leaders of the 2. Bundesliga, TuS N-Lübbecke, has signed Joel Birlehm.
The 19-year-old German youth national goalkeeper Joel Birlehm has signed a 2-year contract with the top club of the German 2. Bundesliga TuS N-Lübbecke from next season to the summer of 2019. The contract is valid whether the club plays in the 1. or 2. Bundesliga.
Joel Birlehm, who comes from the biggest rivals of TuS N-Lübbecke, GWD Minden, replaces the current Croatian goalkeeper of TuS N-Lübbecke, Nikola Blažičko, who has played in the club since 2007. The 39-year-old former Croatian national goalkeeper retires after this season and becomes goalkeeper coach and as second assistant coach in the club.
Joel Birlehm will together with the experienced Hungarian goalkeeper Peter Tatai form the goalkeeper duo of TuS N-Lübbecke next season
"I am looking forward to the next two years. TuS has a great, sympathetic team and I hope that I can contribute in a sporty and personal way to achieve much more together, "said Joel Birlehm after his contract signature.