
09:17 20-September-2016
No Dissinger for the World Championship!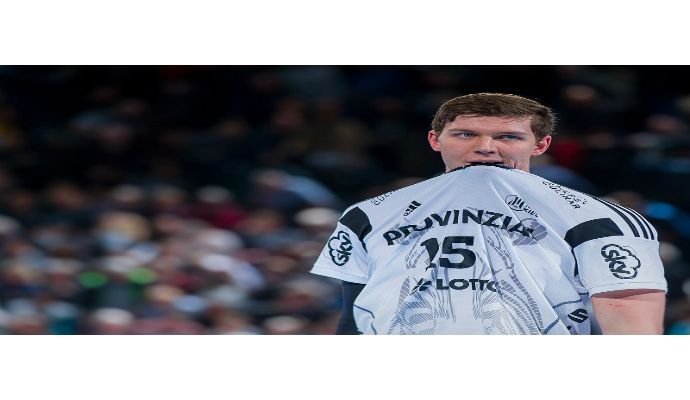 Photo: thw-handball.de
Written by: Rasmus Boysen
The 24-year-old German national player Christian Dissinger criticizes the handball schedule and takes a break from the national team.
The eternally unlucky left back of THW Kiel, Christian Dissinger, has despite his young age already been hit by a sea of injuries - including two cruciate ligament injuries. After an emergency surgery at the Olympics in Rio because of a severe hematoma in the thigh, Dissinger had to undergone two further interventions after returning to Germany.
The 202 centimeters tall left back thinks that the match schedule for handball players is too hard, and has told the head coach of the German national team Dagur Sigurdsson, that he will not be available for the rest of the season:
"I have talked with the national coach Dagur Sigurdsson and told him that I want to concentrate on THW for the rest of the season," he said in an interview with FAZ.net. In the last eight months Dissinger has been injured in five. The burden is in his view too big:
"That's bad luck, but there is also a problem with the burden. From sports marketing aspects is the calendar of handball perhaps useful, but considering the stress of the players, it is certainly not."
The player of THW Kiel still doesn't know when he will return to the national team.
Fact box:
Name: Christian Dissinger
Date of birth: 15.11.1991
Nationality: German
Position: Left back
Height: 202 cm
Caps: 19 (42 goals)
Clubs:
–2011: TSG Friesenheim, Germany
2011–2013: Kadetten Schaffhausen, Switzerland
2013–2013: Atlético Madrid, Spain
4/2014–2015: TuS N-Lübbecke, Germany
2015-?: THW Kiel, Germany