Krebietke leaves TUSEM Essen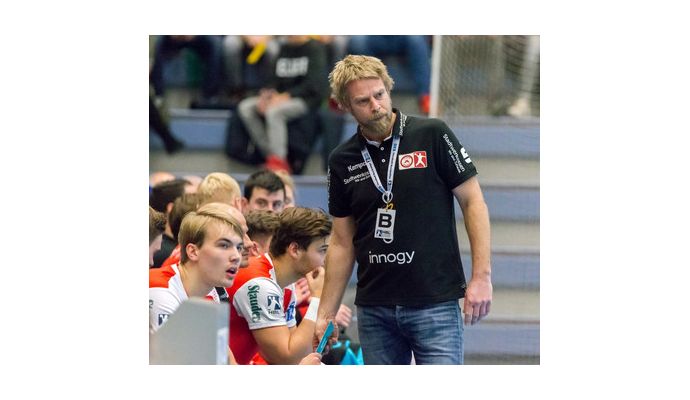 Photo: http://www.tusemessen.de
Written by: Rasmus Boysen
After 19 years in the club as player, manager and current head coach Stephan Krebietke leaves the steeped in tradition German 2. Bundesliga team TUSEM Essen.
Press release of TUSEM Essen:
After a total of 19 years at the TUSEM as a player, manager and coach, Stephan Krebietke leaves the traditional club of Margarethenhöhe. The 46-year-old will no longer work for the TUSEM and is now looking for a new challenge.
Apart from the two ascents to the Bundesliga 2007 and 2012, the biggest successes are both the ongoing placement in the front half of the handball Bundesliga and many years of participation in European club competitions.
"Over the past two decades, Stephan has made a big contribution to the TUSEM and we thank him for his passionate commitment in all functions. We wish him all the best for the future," said Niels Ellwanger, Managing Director of the TUSEM handball team.
Stephan Krebietke adds: "I am very grateful to the TUSEM for everything I could experience here and that was a lot. Of course the time as a player remains in special memory. It was a great time with outstanding teams and players personalities, which Klaus Schorn year after year for the TUSEM could inspire. The years after the insolvencies of the TUSEM were not easy but very instructive. We have given the TUSEM a new and young face and brought the new generation to the German top. The two climbs into the first league, in 2007 again as a reactivated player and 2012 as a sports leader, were fantastic experiences, which I will not forget anymore. After a total of 19 years of TUSEM, a new chapter in my life begins. I am now looking forward to a new challenge," says the graduate sports scientist and A license holder.
Stations by Stephan Krebietke at TUSEM:
1996-2004 Players in the Bundesliga team
2006-2015 Athletic supervisor, Youth trainer, Youth coordinator
2015-2017 Head coach
TUSEM Essen is at the moment placed 17th in the 2. Bundesliga.