Sanad leaves La Rioja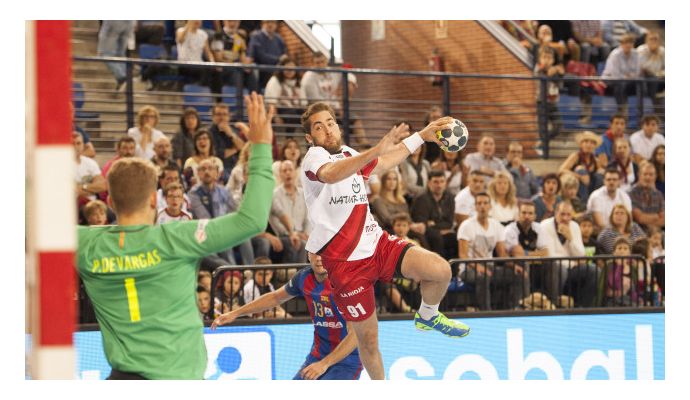 Photo: cbclogrono.com
Written by: Rasmus Boysen
The Spanish top club Naturhouse La Rioja and the Egyptian right wing Mohamed Sanad have decided to terminate the contract.
The 26-year-old Egyptian national player Mohamed Sanad and the Spanish Champions League participant Naturhouse La Rioja have decided to terminate the contract by mutual agreement with immediate effect.
Mohamed Sanad, who despite his young age already has played 150 caps and scored 567 goals for the national team of Egypt, came to Naturhouse La Rioja from the Hungarian club Komló before this season on a contract to the summer of 2017.
Instead, Mohamed Sanad joins the Egyptian top club Zamalek SC for the final phase of the African Champions League in Agadir in Morocco.