
16:47 16-September-2017
Álvaro Ferrer returns to Granollers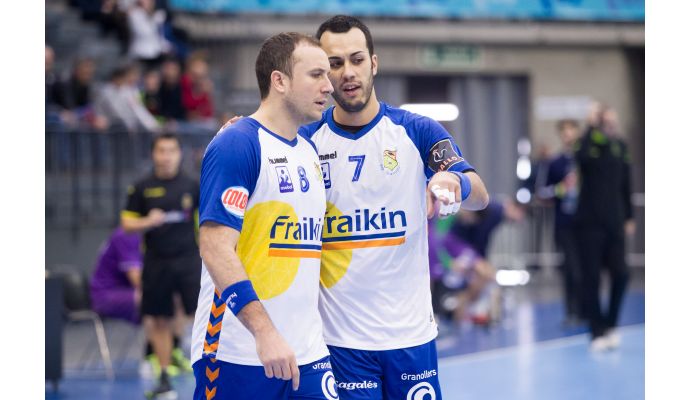 Photo: http://bmgranollers.cat
Written by: Rasmus Boysen
Álvaro Ferrer replaces injured Albert Pujol in the defense of the Spanish League side BM Granollers.
Press release of BM Granollers:
The former player of BM Granollers Álvaro Ferrer will strengthen the defense after the loss of Albert Pujol.
Left back Albert Pujol was operated successfully last Thursday due to an injury that caused two fractures in his right hand. Following his injury, the playmaker Álvaro Ferrer, 35, announced his return to the club until December 31, when the recovery of Pujol is planned.
The signing of Ferrer will add experience to the defense of the team, which also has defense specialists Marc Garcia and Ismael Bela. Álvaro Ferrer retired on after last season.
Ferrer started his career in BM Granollers and played for the 1st team until 2011. He returned to the BM Granollers for two seasons, after playing in Ademar León, Atlético de Madrid, FC Porto, BM La Roca, BM Aragón and TSV Hannover-Burgdorf. He is currently city councilor for sports.