Wremer and Skövde agree on new deal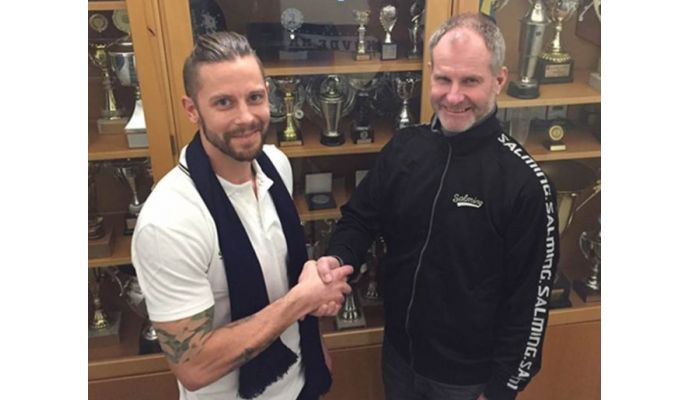 Photo: ifkskovdehandboll.se
Written by: Rasmus Boysen
The 33-year-old Swedish allrounder, Rasmus Wremer, has signed a new 1+1-year contract with the Swedish League club IFK Skövde.
"It feels good to get that clear right now. I still think that handball is great fun and can hopefully continue to evolve," says Rasmus Wremer.
After being a left wing during much of his career, Rasmus recently been taking the position as playmaker.
"It took some time to find the new role, but I like it to control the game. The big driver is yet to win games and I actually become equally disappointed after a loss as I was when I was 20," says Rasmus with a smile.
IFK Skövde Chairman Per Andersson express the joy that he so early have made a deak with Rasmus.
"We are obviously very pleased that Rasmus wants to continue his successful venture. He is a player with a great IFK heart that still wants to invest in his development," says Per Andersson.
Rasmus Wremer is one of the biggest players in the history of IFK Skövde. He tops both the list of the most played games in the Swedish league and the number of goals scored in the club.
Rasmus Wremer has played 336 games and scored 1393 goals.
From 2007-2011 the experienced left wing played in the Danish top club AaB Håndbold.