Today's news - 01.03.2019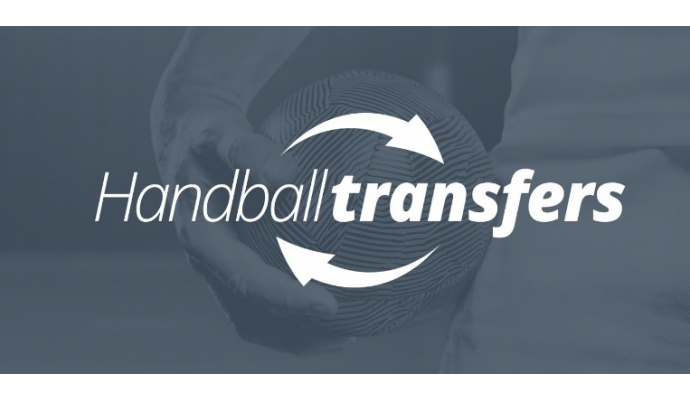 Written by: Rasmus Boysen
Overview of today's transfer news from the handball world.
Sidorowicz extends his contract with Melsungen:
The Swiss left back, Roman Sidorowicz, in December joined the German Bundesliga club MT Melsungen from his Swiss club Pfadi Winterthur on a ½-year contract due to several injuries at MT Melsungen. Now the 27-year-old Swiss has extended his contract for another year to the summer of 2020.

Photo: MT-Melsungen.de
Lehnhoff leaves Hannover after 15 years
The 32-year-old German left wing Lars Lehnhoff leaves TSV Hannover-Burgdorf after this season. His contract which expires after this season will not be extended.
In an interview with the German newspaper BILD the left wing, who has played in the German club in 15 years, speaks about his disappointment:
"Unfortunately not even an offer was submitted to me. I spent half my life with this club. It has become part of me. I would have liked a more open approach and would like to end my career in this club."

Photo: die-recken.de
Markuszewski replaces Jurecki in Azoty-Puławy
Zbigniew Markuszewski replaces Bartosz Jurecki as head coach of the Polish league club and EHF Cup participant Azoty-Puławy with immediate effect. Zbigniew Markuszewski was previously the 2nd coach of the club.
Bartosz Jurecki instead becomes Sports Director of the club.

Photo: azoty-pulawy.pl
Miha Zvizej stays in Ribe-Esbjerg HH
The former Slovenian national player, Miha Zvizej, has extended his contract with the Danish league club Ribe-Esbjerg HH with another year to the summer of 2020.
The 31-year-old line player came to Ribe-Esbjerg HH before last season from Montpellier HB. He has also played in the clubs of RK Gorenje Velenje, Bjerringbro-Silkeborg and Fenix Toulouse.

Photo: Photo-Andersen.dk
Rafał Przybylski returns to Azoty-Puławy
The 28-year-old Polish national player Rafał Przybylski returns to Poland after this season. The Polish right back of the French league club Fenix Toulouse returns to the ambitous Polish league club Azoty-Puławy on a 3-year contract after this season.

Photo: azoty-pulawy.pl
Dan Beck-Hansen joins Swedish IFK Skövde
The 29-year-old Danish line player, Dan Beck-Hansen, leaves the Danish league club Nordsjælland Håndbold to join the Swedish league club IFK Skövde on a 2-year contract after this season.

Photo: ifkskovdehandball.com
RK Pelister signs 2 players with immediate effect
The Macedonian league club RK Pelister Bitola has signed a contract with Daniel Gjorgjeski and Aleksandar Gugleta with immediate effect.
The 25-year-old Macedonian goalkeeper Daniel Gjorgjeski joins the club from RK Vardar and the 27-year-old Serbian right wing Aleksandar Gugleta joins from RK Metalurg.

Photo: RK Pelister