Rumor: Fahlgren to Hammarby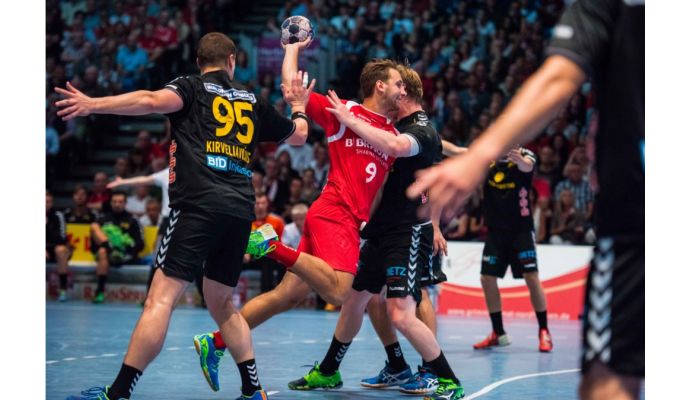 Photo: mt-melsungen.de
Written by: Rasmus Boysen
According to the Swedish newspaper Aftonbladet the former Swedish national player Patrik Fahlgren joins Hammarby Handboll after this season.
Tonight, the Swedish League club Hammarby Handboll can qualify for another season in the best Swedish League. If that happens the Swedish tradition club according to the Swedish newspaper Aftonbladet signs the former Swedish national player of the German Bundesliga club MT Melsungen, Patrik Fahlgren.
The chairman of Hammarby Handboll, Robert Petrovic, confirms talks with the 31-year-old Swede:
"I hope it will be, yes. But nothing is clear yet," he says to Aftonbladet.
Already in January it was clear that Fahlgren, whos contract expires in Melsungen after this season, would move home to Sweden after eight years in the Bundesliga, of which the six last has been in Melsungen.
According to Aftonbladet's information, Fahlgren has signed a 3-year contract to the summer of 2020.
Patrik Fahlgren started his career in the Swedish club IK Sävehof. In 2009 he joined the German club SG Flensburg-Handewitt, but since 2011 he has played for MT Melsungen. He has furthermore played 53 caps and scored 68 goals for Sweden and participated in the World Championship in 2019 and 2015 and the European Championship in 2014.
The Danish playmaker Lasse Mikkelsen replaces Patrik Fahlgren in MT Melsungen (read more here).