Lyngsøe returns to SønderjyskE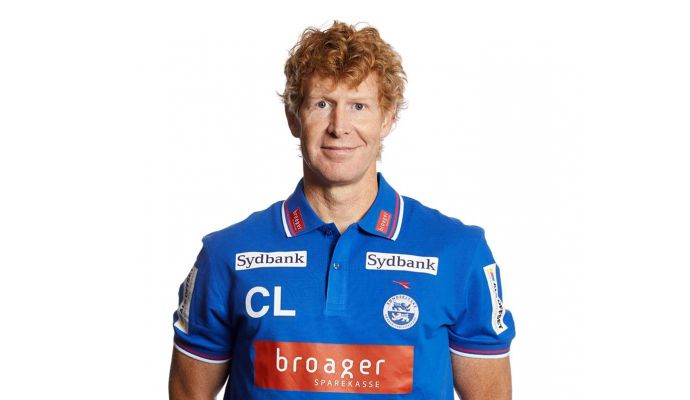 Photo: soenderjyske.dk
Written by: Rasmus Boysen
The former assistant coach of SønderjyskE, Claus Lyngsøe, returns to the Danish League club to replace Lars Krogh Jeppesen.
After the assistant coach of the Danish League club SønderjyskE, Lars Krogh Jeppesen, last week resigned with immediate effect (read more here), the Danish club has now found the replacement.
The former assistant coach of the club, Claus Lyngsøe, returns in the same role - now in a full time job. Thus, there is a renewed cooperation between Claus Lyngsøe and the current head coach of SønderjyskE, Kasper Christensen, but with reversed roles. Before joining SønderjyskE, Kasper Christensen was an assistant coach for Claus Lyngsøe at the League rivals TM Tønder.
"We are very pleased that we will play again with Claus Lyngsøe. He is a big capacity, and his handball skills are certainly also a big win for us. On top of the hat, he also brings peace and a lot of routine, and I am convinced that we will have a strong coach team. Claus Lyngsøe has previously been a major and important part of SønderjyskE. He knows our DNA and the values we have in the club, and he and I have previously had a very good and trustworthy collaboration. So from here, only a big and warm welcome back in light blue," emphasizes Kasper Christensen, who was upgraded from assistant coach to head coach before this season (read more here), in a press release from SønderjyskE.
Claus Lyngsøe also looks forward to getting started with the tasks in SønderjyskE:
"I am very pleased that the club contacted me and offered me the opportunity to return. I know the team; There are many good people, and I really look forward to the cooperation with Kasper Christensen. It will be great again to help my- and the city's team, and I look forward to meeting the challenges."
The 51-year-old Danish coach Claus Lyngsøe has signed a contract that runs until 30 June 2019. He is former youth coach in Ulkebøl and HF Sønderborg. He is former assistant coach and talent manager in SønderjyskE, and last time he has been head coach at the League rivals TM Tønder.