Homegrown player stays in SønderjyskE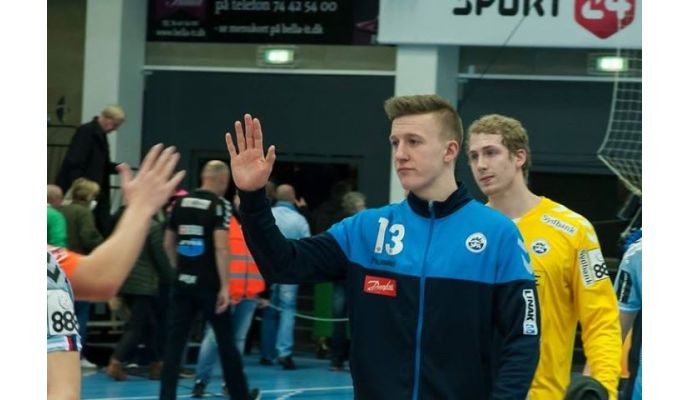 Photo: soenderjyske.dk
Written by: Rasmus Boysen
The Danish League club SønderjyskE has signed a 2-year contract with the homegrown player Jacob Lyck.
Press release from SønderjyskE:
He has gone from Sønderborg Talent Academy via the talent squad to SønderjyskE's League team. Jacob Lyck has taken hold, and the young player has now written a two-year contract with SønderjyskE.
Last season the now 20-year-old Jacob Lyck started to train with the league team, and this season he won a place in the squad. The large back gets praise on the road of the assistant coach Kasper Christensen, who next season is to become head coach of Jacob Lyck.
"He has developed well in the physical area, and when he bit later than many others have started with handball, he has still plenty of development potential. He already has some exciting skills in the attack, which he marks with breakthrough skills and a good shot," says Kasper Christensen.
Back in September last year, Jacob Lyck got his League debut in a crowded Broager Sparekasse Skansen, and he looks forward to many more matches on the light blue home ground.
"After having been part of a great talent environment in SønderjyskE in some years, I am extremely proud and delighted to have signed a contract for the next two seasons. For me it is something special to represent SønderjyskE when I grew up here in the area. I look forward to many exciting matches in Broager Sparekasse Skansen," says Jacob Lyck.
Fact box:
Age: 20 years (13.11.1996)
Height: 197 cm
Weight: 94 kg
Position: Left back
Jersey number: 13
Contract: 2 years (01.07.2017 - 06.30.2019)
Previous clubs: Sundeved HK, HF Sønderborg