
09:30 05-September-2017
Former League-player joins promoters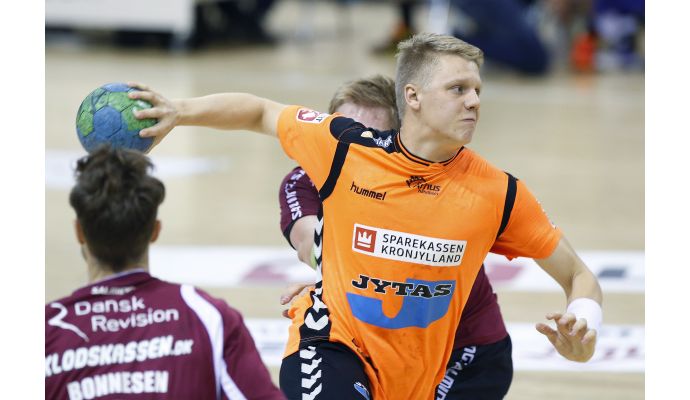 Photo: Aarhushaandbold.dk
Written by: Rasmus Boysen
The former Danish League-player, Nicolaj Schytt, joins the promoters of the 2nd League of Denmark, Stoholm IF.
Nicolaj Schytt has a past as a youth player at Bjerringbro FH, but he has played League handball at both Aarhus Håndbold and latest at Randers HH. Now, the 23-year-old Danish allrounder has decided to join the promoters of the Danish 2nd League, Stoholm IF. That reports the Danish newspaper Viborg Folkeblad.
Head coach of Stoholm IF, Peter Laursen, is looking forward to working with Nicolaj Schytt.
"I am really excited to see what we can get from the approach of Nikolaj in the coming season. He holds many exciting things in the attack, which we will probably enjoy. Unfortunately, he has been in and out of training all the startup due to injuries, so I'm looking forward to getting him back in a hurry again," said Peter Laursen to Viborg Folkeblad.
"I have chosen to move to Stoholm for several reasons. I was tired of being injured and sitting on the bench in Aarhus and Randers. Now I want to prove how good I think I am. I'm sure I get the chance in Stoholm - it's a real club with a nice culture that reminds me of my childhood club, Bjerringbro FH," he states to Viborg Folkeblad.
Stoholm IF has furthermore strengthened the squad with the 19-year-old Danish back court player Jeppe Østergaard, who comes to the club from Skive fH.
Read also: Transfer list of the Danish League 2017/18