Updated: Montpellier finds replacement for Fabregas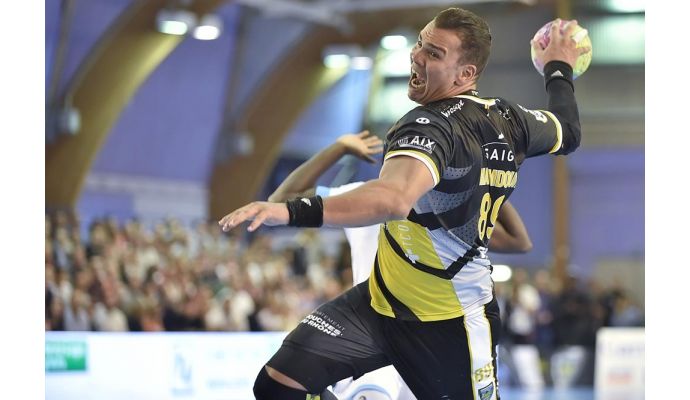 Photo: http://www.paysdaixhandball.com
Written by: Rasmus Boysen
Updated: The French top club Montpellier Handball has allegedly found a replacement for injured Ludovic Fabregas with immediate effect.
The Egyptian pivot of the French League club PAUC, Mohamed Mamdouh, joins the French top club Montpellier Handball with immediate effect to replace the French national player Ludovic Fabregas.
Ludovic Fabregas is out for 3 months because of a thrombosis and the head coach of Montpellier, Patrice Canayer, has finally decided to find him a replacement without waiting for the end of the season.
The 28-year-old Egyptian (101 kg and 1.93 m) has signed a contract until the end of the season with Montpellier Handball. He could even play Thursday at the top match of the Championship against Paris Saint-Germain.
Mohamed Mamdouh, who came to the French League and PAUC from the Egyptian top club Zamalek in 2016, has played 189 caps and scored 522 goals for the Egyptian national team, with whom he participated in the Olympics 2016 in Rio.