
13:21 20-September-2017
Slovenian left back joins Porto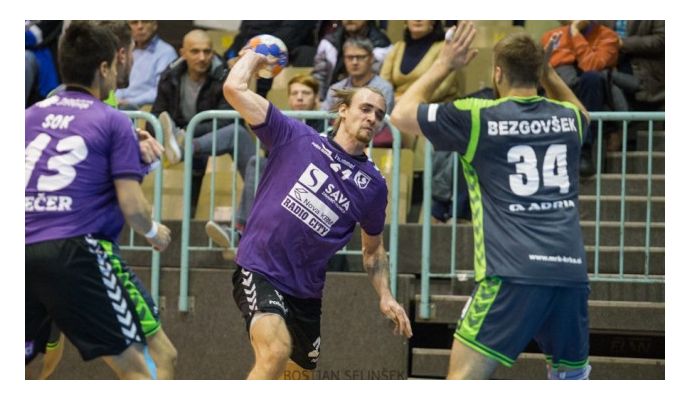 Photo: rk-maribor.si
Written by: Rasmus Boysen
The Portuguese top side FC Porto has signed the 24-year-old Slovenian left back of the Slovenian club RK Maribor, Alexander Spende, with immediate effect.
Press release from RK Maribor:
The 24-year-old left back Alexander Spende is leaving for the Portuguese club FC Porto. After Nikola Spelic, Spende is the second player who moved from RK Maribor to FC Porto.
At the address of RK Maribor Branik came the offer for the transfer of Alexander Spende to the Portuguese FC Porto. It is a top European handball club that has been a regular participant in the EHF Champions League or EHF Cup in recent years. Spende will join the Portuguese Championship this week, and will thus play together with the former "purple bomber" Nikolic Špelić, who plays his second season in Portugal.
For a young player who scored 260 goals in Maribor in 4 seasons and had a deal with Maribor until the end of this season, FC Porto offered a transfer. The club manager took advantage of the opportunity offered, and at the same time allowed another young handball player to continue his career in a European top club.
Alexander Spende has besides RK Maribor also played in RK Gorenje.