Portuguese stays in the Bundesliga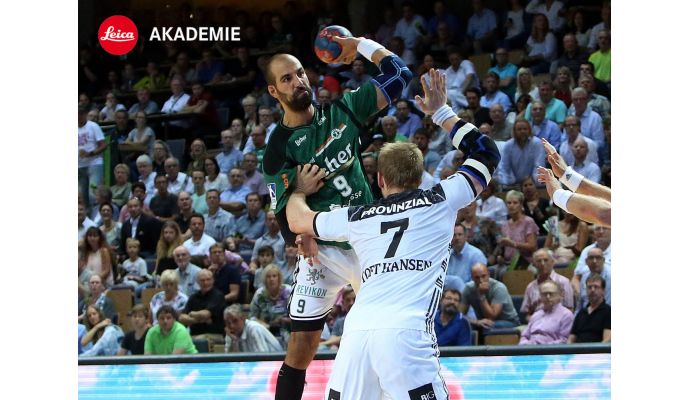 Photo: hsg-wetzlar.de
Written by: Rasmus Boysen
The 27-year-old Portuguese national player Joao Ferraz has extended his contract with the German Bundesliga club HSG Wetzlar to the summer of 2021.
The German Bundesliga club HSG Wetzlar continues to plan for the future. After extensions with the Norwegian right wing Kristian Bjørnsen and the Swedish back court player Olle Forsell Schefvert, another top performer of the Bundesliga-club has now extended his contract. The Portuguese right back Joao Ferraz signed a new contract until June 30, 2021.
The Portuguese came to HSG Wetzlar two and a half years ago from the Portuguese Champions League participant FC Porto. After Ferraz in his first season in Wetzlar had caused a stir with strong performances, the 27-year-old suffered a severe shoulder injury before last season. The left-hander had to undergo an operation and was out until just before the end of the past season.
"Joao has been exemplary in his comeback in this difficult time for us and we are happy and proud of him that this has succeeded. He has proven this season several times what an important factor he can be with his playing ability and goal drive in our game and we are therefore happy that he and his wife have decided to stay with HSG Wetzlar long term. Considering how hard Joao's shoulder injury was, it's clear that he still needs time and practice to get even more consistent performances. With Stefan Cavor, Joao will also form a powerful duo on the right back position next season," said HSG CEO Björn Seipp in a press release from HSG Wetzlar.
"The decision to stay with HSG Wetzlar beyond the end of my contract was very easy for me and extending the club's offer with me in the long term really made me happy. Mittelhessen is a handball crazy and very beautiful region in which my wife and I feel extremely well. In addition we are a team as a totally homogeneous troupe, in which it is simply fun to play handball. We have a professional as well as a family environment and excellent coaches. For me, Kai Wandschneider is now taking the next step and further improving my game both in attack and defense to help the team and the club succeed," Joao Ferraz stated in the press release.