Michael Wiederer elected EHF president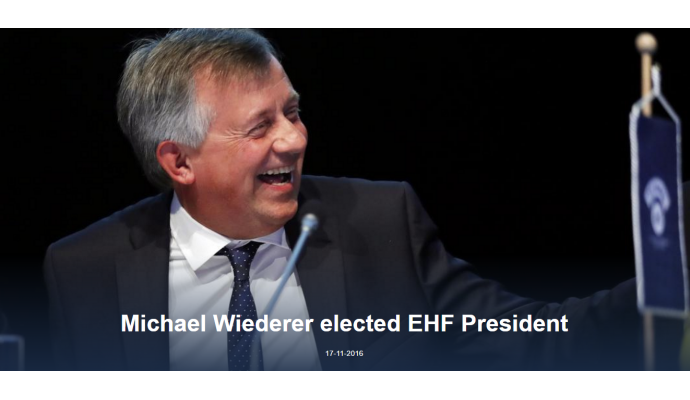 Photo: 25yearsehf.eurohandball.com
Press release from the European Handball Federation:
Michael Wiederer has been elected the 4th president of the European Handball Federation.
At the EHF Congress 2016 in St. Wolfgang on Thursday, 60-year-old Wiederer, who has been the EHF Secretary General since 1992, was confirmed by acclamation. No federation requested a secret ballot.
He was the only candidate for the position and succeeds Jean Brihault, who has been EHF President from 2012 to 2016. Because of the age limit 69-year-old Brihault was not allowed to run for another four-year term.
"Thank you so much for your support. It is an honour to follow three successful presidents of the European Handball Federation," said Wiederer.
"I feel that this trust even more obliges me to do my best - together with the Executive Committee and the Commissions - to continue to drive our sport in a successful direction."
Wiederer is the 4th president of the EHF. The first one was Swede Stefan Holmqvist who headed the federation from its foundation in 1991 until 2004. Holmqvist was succeeded by Tor Lian, who was the president from 2004 to 2012.
Jean Brihault succeeded Lian at the EHF Congress 2012 in Monaco.