
10:21 24-September-2016
Kadetten release Karacic!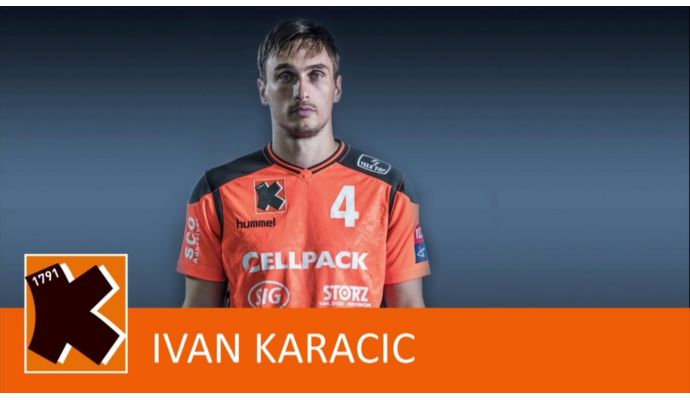 Photo: kadetten.sh
Written by: Rasmus Boysen
The Swiss champions Kadetten Schaffhausen has terminated the contract of Ivan Karacic with immediate effect.
The termination comes after failing results both in the Swiss league and latest with the home defeat in Champions League against the injury-ridden Danish club Bjerringbro-Silkeborg. The club states the following in a press release:
"Kadetten sets the player Ivan Karacic free with immediate effect. In his place the Swiss International Albin Alili, who is a homegrown player, is promoted.
Due to the unsatisfactory development of the play and the power curve of the first team, further changes are not excluded."
The Bosnian national player, who is the older brother of the Croatian national player of RK Vardar Igor Karacic, came to Kadetten during last season together with the head coach of Kadetten Schaffhausen, the dane Lars Walther. Both left the Romanian club HCM Minaur Baia Mare, which came in financial problems.
The 31-year-old playmaker has since 2011 played 51 caps and scored 117 goals for the Bosnian national team. It is still uncertain where he continues his career
Fact box:
Name: Ivan Karacic
Date of birth: 26.05.1985
Nationality: Bosnian
Position: Playmaker
Height: 190 cm
Caps: 53 (117 goals)
Clubs:
-2007: HMRK Zrinjski Mostar, Bosnia
2007–2008: HRK Izviđač Ljubuški, Bosnia
2008–2012: RK Borac, Bosnia
2012–2015: HC Meshkov Brest, Belarus
2015-2016: HC Minaur Baia Mare, Romania
2016: Kadetten Schaffhausen, Switzerland