Former Olympic participant to Randers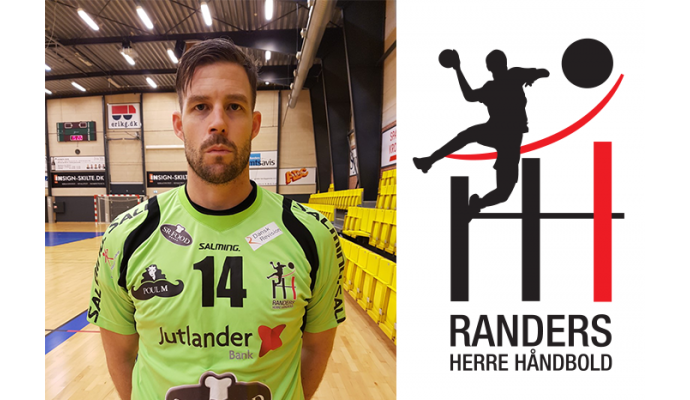 Photo: randershh.dk
The club at the bottom of the Danish league, Randers HH, has signed a contract with the 35-year-old experienced British/Swedish right back, Steven Larsson.
Steven Larsson has experience from 4 different leagues, caps for 2 different countries and Olympic participation as captain and top scorer in the British national team in 2012.
Sports chief of Randers HH, Peter Hansen, says that the club's new player is a left-handed right back with good physics:
"I'm sure he can bring the team some physics and width and additionally also something routine."
Steven Larsson last season played in the Swiss league in STV Baden, but the most recent period of time he has been a free agent:
"He has trained very heavy and obviously is not completely in playing gear and of course he has to get used to our way of playing handball, but he is definitely a good player that can be used in defense and attack," says Randers HH's new head coach Martin Hjortshøj.
Steven Larsson: "I'm a player that comes with plenty of power and of course with a good deal of experience. And I have a very winning mentality - I'm an incredibly bad loser."
At the moment Randers HH is placed last in the Danish league with 4 points in 16 matches.
Fact box:
Name: Steven Larsson
Date of birth: 01.05.1981
Nationality: British/Swedish
Position: right back
Former clubs:
LUGI, Sweden
RPIF Linköping, Sweden
Haslum HK, Norway
Oppsal Håndball, Norway
Drammen HK, Norway
Lemvig-Thyborøn Håndbold, Denmark
Kadetten Schaffhausen, Switzerland
Chenois Geneva Handball, Switzerland
STV Baden, Switzerland
Caps:
Sweden: 30 youth national caps and 3 A-caps.
Great Britain: 80