Prokop favorite to become German national coach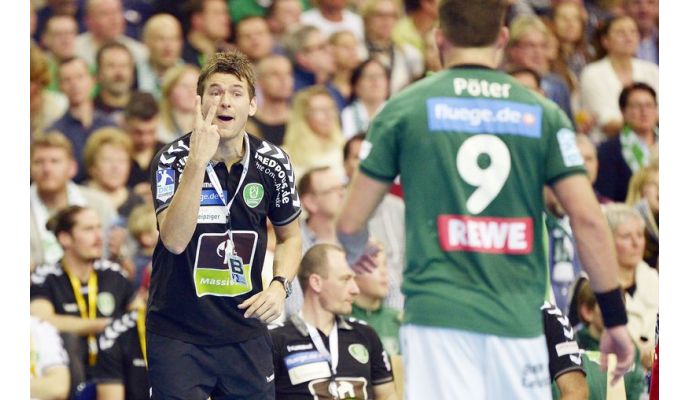 Photo: scdhfk-leipzig.de
Written by: Rasmus Boysen
The German coach of DHfK Leipzig Christian Prokop may be new national coach of Germany.
The speculations in the German press have been many recently. Leaves the current Germany national coach, Dagur Sigurdsson, his job after the World Championship in France in January, and who will in that case take over his job?
The Vice President of the German Handbal Federation, DHB, Bob Hanning now confirms, that the 37-year-old success coach of the German Bundesliga club DHfK Leipzig, Christian Prokop, is a candidate.
"Yes, I have, if we are in need of a new coach, asked Christian Prokop. He is not the best and most successful coach, but the one that best suits our concept," the Vice President confirms to Sportschau.de.
The 37-year-old, who has been awarded the title "Coach of the Season" in the past season, still has a contract in Leipzig until 2021 without an exit clause. But he seems to be very interested in the new task - and the negotiations with the DHfK officials about a premature release are according to Sportschau.de very promising.
If the DHB interest in the case of a Sigurdsson exit were to become more concrete, one would "sit down with Christian Prokop and ask what his wishes are," said Managing Director of DHfK Leipzig, Karsten Günther, to Sportschau.
The coach of the Bundesliga club SC DHfK Leipzig told the Leipziger Volkszeitung that a decision between Leipzig and the national coach post would be difficult. But the job at the DHB is an interesting job and an exciting task. The coach confirms the following to the newspaper:
"It is correct, that Bob Hanning has contacted me and we have been talking for several weeks."
Read also: Christian Prokop extended his contract with DHfK Leipzig a month ago.